14 April 2015, Lagos – Sahara Group's Upstream Company has said it is making good progress with its activities in Oil Prospecting Lease (OPL) 274 where the company has a 100 per cent working interest.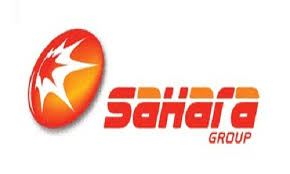 Sahara's Upstream division last year doubled its certified proven (2P) reserves in the Oki-Oziengbe South field in Edo State, making a new commercial discovery with the Oluegi-1 exploration well.
Managing Director of Enageed, the Sahara Upstream company operating OPL 274, Mr. Segun Ogunwumi said in a statement that the company has continued to witness steady positive outcomes in its activities in OPL 274 preparatory to moving on to the phase of commercial production from the field.
"We are doing very well with our timelines and remain focused on the target ahead. We have an amazing collection of staff who are working alongside our regulators and key stakeholders and we remain confident that we will achieve our timelines and ultimately extract maximum value from what has been a historic success so far in OPL 274," he said.
Ogunwumi noted that whilst the focus on OPL 274 has since taken precedence over other assets where it has interests, the company remains  resolute in its commitment to activities in other fields, adding that it would review its position on others following strategic consultations. "We are working closely with the regulatory body and all stakeholders on this," he stated.
The Chief Operating Officer, Sahara Upstream, Cohen Curtis Cohen had at the point of discovery of oil in OPL 274 described the feat as representing a number of firsts for Sahara.
"We shot our first onshore 3D seismic, drilled and operated our first onshore wells, made our first oil discovery and first appraisal, and tested first oil at rates in excess of 5600 barrels of oil per day. We drilled the three wells back-to-back in just ten months, from a common location and a minimal environmental footprint, and all three wells found commercial hydrocarbons," he had said.
Oluegi-1 was drilled directionally to a total depth (TD) of 14,887 feet measured depth (MD) with a horizontal displacement of 2.7 km north of the well head and encountered five hydrocarbon zones, totaling 110 feet of net pay.
Sahara also drilled two successful appraisal wells, Oki-Oziengbe South 4 and 5. Oki-Oziengbe South 4 drilled directionally to TD at 12,520 feet MD 1.1 km SW from the well head, logging 211 feet of net pay in 13 hydrocarbon bearing zones, seven of which were new.
Sahara Group is a leading privately owned company with major interests in power, energy, gas and infrastructure development with offices in Africa, Europe, Asia and the UAE.
– This Day