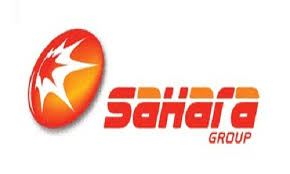 Oritsegbubemi Omatseyin
Lagos — Sahara Power Group, SPG – a private power business – has announced the second edition of Gree'n'lectric e-zine, a 100% digital publication servings as a compendium of SPG's remarkable sustainability milestones in the power sector.
The publication is  dedicated to promoting clean energy and environmental responsibility in the African power sector.
SPG, a Sahara Group company comprising leading power entities, including Egbin Power, First Independent Power Limited, FIPL, and Ikeja Electric, has been at the forefront of driving sustainable practices in the energy industry and Gree'n'lectric e-zine is an extension of this commitment, showcasing the group's continuous dedication to implementing green initiatives that pave the way for a cleaner and greener future.
Gree'n'lectric e-zine made its debut on June 24, 2022, enabling stakeholders across the globe to learn about SPG's sustainability journey, and possibly foster more collaborative efforts towards realizing the quest of reducing carbon footprint in the power sector.
Ejiro Gray, Director, Governance and Sustainability at Sahara Group, said that FIPL designed a remarkable journey manager app to reduce its carbon footprint.
She added that the app's goal is to digitally track movements requiring company vehicles, thereby reducing unnecessary vehicle usage and promoting more efficient transportation practices.
Gray stated that the Gree'n'lectric e-zine features Egbin Power's nature conservation project in collaboration with the Nigerian Conservation Fund (NCF). Covering an expanse of at least 10 hectares, the project aims to foster regeneration, recovery, and remediation for enhanced carbon absorption and sustainable ecological balance.
It also highlights Ikeja Electric's "Trash to Treasure Initiative", a proactive focus on recycling waste items as an Extended Consumer Responsibility (ECR), converting waste into valuable materials, and promoting responsible practices aligned with SDG13 – climate action.
Gray said the e-zine also features in-depth insights into recent sustainability projects across SPG's entities, technological advancements, and collaborative efforts with stakeholders, all aimed at creating a positive and lasting impact on the environment.
Speaking on the publication, Egbin Power CEO, Mokhtar Bounour, said: "Gree'n'lectric e-zine serves as a reference point for us to continuously stimulate sustainable initiatives in our operations because the Sahara family is a forward-thinking group of organizations that align with the global agenda for sustainability. At Egbin, we think globally and act locally. That is why our sustainability roadmap is well-defined, while we complement it with deliberate action plans."
Folake Soetan, CEO, of Ikeja Electric reinstated commitment to championing the campaign.
According to Soetan, the leading distribution company will continue to champion the clean and sustainable energy campaign geared towards improving the quality of lives and business in line with  Sahara Group's commitment to bringing energy to life responsibly.
She said: "Our creative product offering like the Bilateral power agreement model is running well in over 16 estates across Ikeja Electric's network under which we can guarantee a minimum of 20hrs power supply. This alone has resulted in a steep decline in the use of generators that usually would run on fossil fuel and also contribute harmful fumes to the atmosphere".
"We believe in what would drive clean and sustainable energy in the future, hence adopted technologies in our daily operations which have helped automate manual processes.  Ikeja Electric introduced the electronic billing system which was the first in the history of the Nigerian power sector. This eliminated the use of paper in our billing cycle and the impact is huge".
FIPL CEO, Dr. Kenechukwu Nwangwu said: " We are proud to be part of Sahara Power Group's continued efforts to drive sustainability in Africa. Our remarkable programs and innovations showcase our dedication to implementing green initiatives within our operations and we believe that through such technological advancements and collaborative projects, we can make a positive and lasting impact on the environment while contributing to the global efforts towards net zero emission and green energy."
Follow us on twitter