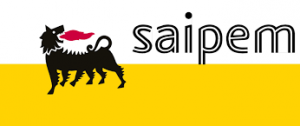 24 April 2018, News Wires – Italian oil services group Saipem is looking round for growth opportunities after a bid by rival Subsea 7 for U.S. contractor McDermott sent waves through the sector.
"The bid is a sign of consolidation in the sector that needs to be monitored closely," Saipem CEO Stefano Cao said on Tuesday in a conference call after first quarter results.
Subsea 7 made an unsolicited offer worth about $2 billion for McDermott on Monday, a deal that could make the Oslo-listed contractor a market leader for subsea equipment.
The move comes after Schlumberger and Subsea 7 started talks earlier this year to form a joint venture to deliver subsea installations and services.
Oil firms have returned to profit thanks to higher oil prices and cost cuts made in the downturn but their suppliers are still feeling the squeeze.
Cao, who said there were some timid signals of recovery in the industry, added that consolidation of the sector usually came with an upturn.
"There's no reason why it shouldn't happen in the future," he said, adding parts of its business could be combined with other companies.
"The onshore drilling business could be a candidate for integration with other operators in the sector," Cao told analysts on a conference call.
Cao, a former top executive at Eni, was appointed CEO of Saipem for a second time earlier this year. The group is controlled by oil major Eni and state lender CDP.
He has previously said the company is ready to reassess its cooperation agreement with Norway's Aker Solutions to develop subsea oil and gas projects.
Saipem, a leader in subsea engineering and construction, is looking to develop new lines of business to boost order books, including floating wind power farms. It is currently talking to France's EDF in a bid to build two wind farms.
Earlier on Tuesday Saipem reported a net loss of 2 million euros ($2.4 million) in the first three months, including 13 million euro reorganisation costs. It had a net profit of 47 million euros in the same period last year.
Sales and operating profit guidance for the year were confirmed but net debt expectations were lifted to around 1.3 billion euros from a previous 1.1 billion euros due to the acquisition of a pipelaying vessel.
"Whilst a higher net debt position is a negative, we believe this will be mitigated the market's support for investing in assets as the cycle is evidently turning," said Morgan Stanley in a note.
At 0925 GMT Saipem shares were down 0.5 percent while the European oil and gas index was up 0.7 percent. ($1 = 0.8201 euros) (Reporting by Stephen Jewkes Editing by Keith Weir)