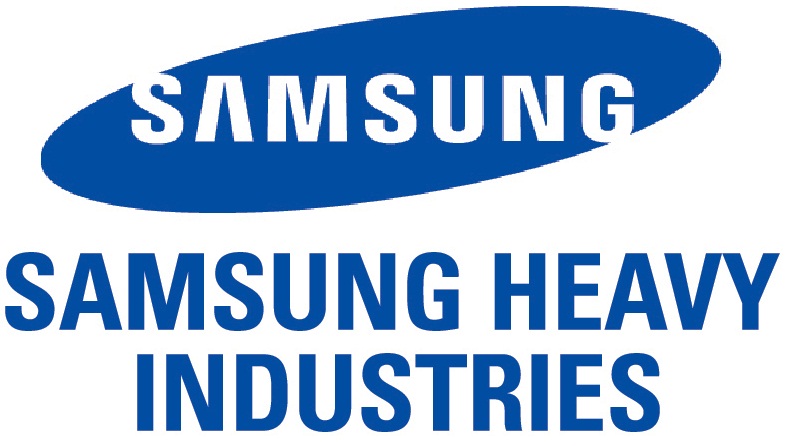 *How jobs for Nigerian youths were given to South Koreans
OpeOluwani Akintayo
25 September 2018, Sweetcrude, Lagos — Unknown to many, long before the almost-completed $3.1 billion Floating Processing Storage Offloading vessel, the Egina FPSO sailed into Lagos in January, South Korean company, Samsung Heavy Industries had been allegedly involved in graft – bribing government officials.
Indications are that the money spent on government officials was largely targeted at securing huge contracts and to cover up its tracks, findings by SweetcrudeReports has shown.
In 2007, a corruption scandal broke out at the Samsung Group, leading prosecutors to open a formal investigation into charges that its chairman, Lee Kun Hee, masterminded a broad scheme of bribery and illegal transactions.
Prosecutors had investigated three major accusations of criminal behaviour: the creation of a slush fund; the bribery of prosecutors and government officials; and an effort by the chairman, and his aide to illegally help his son take over control of Samsung.
"We are ready to unveil the truth through a stern, fair and thorough probe," The New York Times had reported, quoting Kim Kyong Soo, a prosecution spokesman.
In previous scandals that have plagued Samsung, several executives were convicted of illegally trying to help Mr. Lee's son, Jae Yong, take control of management, and of bribing politicians. But Mr. Lee's family had escaped largely unscathed.  This had led critics to charge that Samsung runs a vast network of bribery and influence-peddling through the government, the judicial branch and the media, making the Lee family untouchable — a claim vehemently rejected by Samsung.
In a chat with journalists in Lagos last week, Counsel to, Lagos Deep Offshore Logistics Base, officially LADOL, Prof. Fidelis Oditah, had also accused a subsidiary of the Samsung Group, Samsung Heavy Industries, of the same thing when he revealed that the company had written to both Nigerian Maritime Administration and Safety Agency, NIMASA and the Nigerian Port Authority, NPA, asking to be sold the portion of land (inside LADOL) leased to it (Samsung) for the Egina project, a move Prof. Oditah had described as unruly, against Nigeria's local content law, and overall, unexpected from a mere contractor/tenant such as Samsung-HI towards its landlord.
"Nowhere in the world can a tenant overthrow its landlord. Samsung is a contractor in Nigeria not an investor, and the land on which it built its facility was leased to it just for the duration of the Egina project, and open to other contractors with similar projects. So, Samsung wrote to NIMASA and NPA, asking to be given part of LADOL's land. If Samsung wants to build its own facility, it should first come in as an investor and ask for its own land, not LADOL's land," he said.
A whistle-blower: Kim Yong Chul, Samsung's former chief lawyer, had also confessed to having been personally involved in bribing and fabricating court evidence on behalf of Mr. Lee and Samsung.
Again, Samsung denied all of Mr. Kim's allegations Tuesday, saying that he was turning against Samsung out of "personal grudges."
However, in a legal complaint filed with prosecutors Mr. Kim, who worked as an internal lawyer for Samsung for seven years until 2004, said that Mr. Lee and his top aides illegally ordered transactions that allowed his son to acquire Samsung shares from Samsung affiliates at unfairly low prices.
When prosecutors investigated one transaction in 2003, Mr. Kim said lawyers in his legal division at Samsung trained Samsung executives to serve as scapegoats to protect Mr. Lee, even though those executives were not involved.
Two of the executives were found guilty in a court ruling in October 2005.
In interviews with South Korean media, Mr. Kim said he was "sidelined" by Samsung after he refused to pay 3 billion won, or $3.3 million, in a bribe to the judge presiding over the case.
Mr. Kim's accusations later took on a new drama when he gave a nationally televised news conference in a Catholic church in Seoul.
"Samsung instructed me to commit crimes," he said at the news conference. "A basic responsibility for all Samsung executives is to do illegal lobbying, buying people with money."
Samsung later issued a 25-page rebuttal denying all major accounts of Mr. Kim's allegations. It noted that Mr. Kim did not provide evidence to support his claims.
An independent investigation by SweetcrudeReports in 2013 and this month had uncovered how Samsung-HI was handed over the Egina FPSO project after heavy bribing of corrupt government officials, who have also promised it other juicy contracts such as the Bonga and Zaba-Zaba.
Our investigation had revealed that Integrated Logistics Services, Intels, a Nigerian company with a logistics base in Ikpokiri/Onne, near Port Harcourt was behind the subversion of the 3 tier contracting process of the Nigeria National Petroleum Corporation, NNPC, and the subsequent selection of Samsung.
Indications were that if the NNPC Board had endorsed the selection of Samsung for execution of the Egina FPSO packages, the Nigerian Content scope which would have seen the creation of over 20,000 jobs in the country would be undermined, which was exactly what eventually happened.
In January when SweetcrudeReports visited the vessel, it was noticed that the South Koreans were intentionally hidden inside the vessel away from the prying eyes of the public.
Findings showed that Nigerians who were working on the vessel were employed on contract.
In fact, on the second visit around February/March, a protest by the Nigerian contract workers had erupted at LADOL.
When SweetcrudeReports spoke with few of the contracted workers, it was gathered that they were worried about being jobless after the Egina FPSO leaves the shore of LADOL for the oil field.
Again, when SweetcrudeReports visited in August, it was observed that Samsung had shipped in more South Koreans into LADOL.
While the South Koreans were kept inside air-conditioned tight offices; even the offices inside the FPSO where the South Koreans used were secured and well air-conditioned with good food, the Nigerian workers were used as labourers to fix the already-made shipped in materials from South Korea. This move was in contrast with what was widely publicised that the fabrication would be done in-country thereby providing jobs for Nigerian youths.
During the visit, the South Koreans felt insecure-more like they did not want anyone spying on them, especially upon learning it was a visit by the media.
And just like its usual practice in other heavy bribery cases, sources close to the matter told SweetcrudeReports that the South Korean company "is not resting on its oars as it plans to bribe its way through the Nigerian judiciary until it gets what it wants and sink its fang into the Nigerian market. It wants to collect other dip water projects and plans to use its South Korean workforce to ferry huge sum out of the country", one of our sources said.
Efforts to reach Samsung for reactions met with a brick wall.