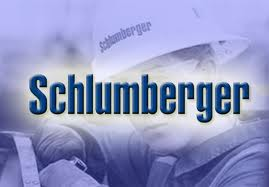 17 April 2014, News Wires – Schlumberger has boosted its net profit in the first quarter due in part to growing new technology sales.
Expanding integration activity also drove the bottom line hike as the company battled severe winter weather in a multitude of markets.
Schlumberger is also predicting a rise in spending among clients of more than 6% this year, driven by independents and split evenly between North America and its international portfolio.
Net profit for the three months to the end of March hit $1.59 billion as against $1.26 billion a year earlier.
Revenues shot from $10.57 billion to $11.24 billion, driven by activity in the Middle East, Asia and North Africa.
Sales in the international portfolio were swelled by activity in Saudi Arabia, the United Arab Emirates, the Australian deep water, sub-saharan Africa, project work in Ecuador and shale activity in Argentina.
"Land activity in North America was robust on the back of increased service intensity, market share gains and new technology uptake, in spite of winter weather headwinds and pressure pumping competitive pricing," Schlumberger chief executive Paal Kibsgaard said.
"North America offshore declined slightly on operational delays and extended workover activities."
Severe weather also impacted some operations in Russia and China.
"In terms of pricing, we saw little change in general trends, but new technology at premium pricing continued to penetrate the market," Kibsgaard said.
The chief executive said market fundamentals remain strong despite the harsh winter in the Northern Hemisphere, signs of a slowdown in China and the crisis in Ukraine.
"These factors, however, are likely temporary in nature and the oil markets continue to be tighter than once anticipated, driven by strong demand trends, lower spare capacity figures and a fall in OECD stocks," Kibsgaard continued.
"Supply continues to grow in North America, while other areas are struggling to meet their production targets. In the US, natural gas trends were boosted by winter temperatures, but supply and demand is expected to normalize over the coming months.
"As a result, we continue to believe that our customers' well-related spend will increase north of 6% in 2014, and that the spend growth rates will be relatively evenly split between the international and North American markets, driven by the independent and national oil companies."
– Upstream