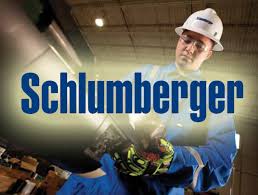 22 April 2018, News Wires – Schlumberger NV reported first-quarter profit that scraped past estimates, but the stock fell 1.3 percent on a drop in oil prices and a jump in costs for the oilfield services provider.
Brent and U.S. crude turned negative after U.S. President Donald Trump on Friday criticized OPEC for output curbs that have helped raise global oil prices and said "artificially" high prices would not be accepted. U.S. and Brent crude were both down nearly 1 percent. [O/R]
Schlumberger, a bellwether for the oilfield services and drilling industries, said global oil supply and demand were in balance and that investments in exploration and production were expected to rise about 5 percent internationally.
The absence of normal seasonal softness indicated that supply and demand were in balance, and combined with "increased geopolitical risk" had driven up oil prices," Chief Executive Paal Kibsgaard said on a call with analysts.
Oilfield service companies have benefited from a jump in U.S crude prices CLc1 to around $67 a barrel but providers such as Schlumberger and Halliburton had signaled to investors that freezing weather in parts of the United States and frack sand delivery delays would be a negative on first-quarter results.
Overcapacity in the pressure pumping market also dampened earnings. Kibsgaard warned that the shale industry could face production challenges from drilling wells too close together, leading to lower output per well, and as producers move to less optimal areas.