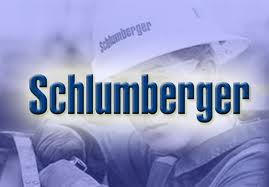 19 April 2013, Houston – Oilfield services giant, Schlumberger, Friday, reported first-quarter 2013 revenue of $10.67 billion versus $11.17 billion in the fourth quarter of 2012.
The figure, however, represents an increase on the$9.92 billion it earned in the first quarter of 2012.
Income from continuing operations attributable to Schlumberger, excluding charges and credits, was $1.35 billion—a decrease of 6% sequentially but an increase of 4% year-on-year.
Diluted earnings-per-share from continuing operations, excluding charges and credits, was $1.01 versus $1.08 in the previous quarter, and $0.96 in the first quarter of 2012.
Oilfield Services revenue of $10.67 billion decreased 5% sequentially but increased 8% year-on-year. Oilfield Services pretax operating income of $2.0 billion decreased 6% sequentially but increased 4% year-on-year.
Schlumberger chief executive officer, Paal Kibsgaard, commented: "International strength, in combination with resilience to challenging market conditions in North America, led to solid performance in the first quarter.
"While our sequential results displayed the effects of the normal seasonal slowdown in the Northern Hemisphere and the Far East, as well as lower product sales compared to the fourth quarter, our year-on-year figures demonstrated the potential of the international market, the strength of our execution, and the importance of our integration capabilities".
He said year-on-year international growth outpaced rig count, led by the Middle East & Asia Area with strong activity in key markets such as Saudi Arabia, Iraq, Australia and China.
In Europe/CIS/Africa, strength in the Sub-Saharan region, and growth in Russia and the Caspian as well as in the North Sea drove performance.
Latin America was boosted by production management activity in Ecuador, strength in the Mexico & Central America and growth in the Argentina, Bolivia & Chile GeoMarkets.
In North America, strong activity in Canada and solid results from the US Gulf of Mexico partially offset further pricing and activity weakness on land in the US.
First-quarter international pricing trends remained unchanged, with a continuation of the slow but steady progress in revenue per rig that has now been observed for the last six quarters.
This was driven not only by activity, but also by technology mix where we continue to introduce high-end services supported by strong execution and operational performance.