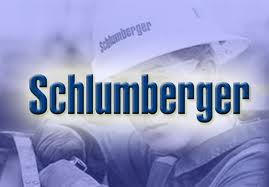 Paul Ndubuwa
26 January 2013, Sweetcrude, Lagos – SPT Group, a privately owned software company that specializes in dynamic engineering modelling for the oil and gas industry is planning to develop an engineering application to help curb oil theft in Nigeria.
SPT Group was acquired by Schlumberger in an agreement with Altor Fund II, last year.
The company said development of the model will have to be in arrangement and collaboration with the federal government as this project will be applied on a larger scale to check the incessant incidence of oil theft and spillage in the Niger Delta region.
According to SPT Group, this project will also check oil bunkering, pipeline vandalism and the resultant spills through a real-time engineering modelling in all of the nation's oil and gas operations.
The project is expected to be coordinated by Schlumberger and will strengthen the existing facilities of the Department of Weights and Measures of the Ministry of Trade and Investment in the implementation of the Weight Measures Act meant to check the increase in oil theft in Nigeria.
This initiative by the SPT Group together with that of the Department of Weights and Measure amongst other things will ensure that measures are taken at strategic positions such as production points, well-heads, pipelines, gathering facilities and export terminals to check oil theft in Nigeria.
However, the SPT Group maintained that this new engineering model will involve a real-time application and Flow Assurance and Well Dynamics, and for it to succeed, the multinational oil companies operating in Nigeria will have to be partners in the project because it is through their various operations that the application will be deployed.
"We have in the past developed several applications for the oil companies in Nigeria however this particular engineering model will have to receive the approvals of the multinationals before it can be deployed successfully in their various operation" said John Sundt, SPT Group Vice President in an interview.
It is said that the Nigeria situation as it concerns oil bunkering, pipeline vandalism and the resultant spill is a peculiar one and these are not very common with other oil producing countries that is why such modelling has not been developed over the years.
"If there is a drop of oil carelessly in other countries, the oil companies pay dearly for it. Oil and gas majors will have to allow for these facilities to be installed in their operations. Activities in the upstream, midstream and downstream sectors of the industry will have to be subjected to real-time monitoring starting from the well-head to the gathering facilities which is the tank-farm and then to the export terminals to ensure that leakages in the chain are minimised" said Mark Dike, Managing Director, Zalmerch Oil and Gas Limited.
The Managing Director of Shell Petroleum Development Company Nigeria Plc., Mutiu Sumonu, had said that Nigeria loses $5 billion annually to oil theft.
According to him, Nigeria loses approximately 150,000 barrels of oil to illegal oil bunkering daily. He had explained that the activities of oil thieves have shifted from pilfering to a higher dimension. He called on the stakeholders in the oil sector to display the political will to fight illegal oil bunkering.
"Every tier of government must be involved in the fight against illegal oil bunkering, because illegal oil bunkering has assumed a highly sophisticated dimension that now involves oil company workers as well," he said.
SPT Group said that they are now ready to develop this multiphase flow and reservoir engineering applications that will help to put to check this menace in the oil and gas industry in Nigeria.
OLGA technology
The Group said it is also promoting similar flow modelling like the OLGA technology which is now popular among the multinationals operating in Nigeria.
OLGA is said to be a mechanistic point model that calculates pressure gradients, liquid hold-up and flow pattern at a specific section of pipe/tubing.
'OLGAS is available in both the 2- and 3-phase options, being a reference model with superior predictive capabilities, being a natural default flow model in all steady state applications.
The OLGAS program is a steady-state multiphase model for the calculation of pressure drop, local phase volume fractions and related information at a single point in a pipeline.
The OLGAS point model is available as a FLEXlm protected, which may be dynamically linked to a steady-state pipeline/well flow simulator' SPT Group said.
With its team of experts operating in 14 different worldwide oil and gas hubs and with deep experience in Flow Assurance and Well Dynamics SPT Group said they have over the years delivered thousands of varied projects for major oil and gas and service companies throughout the world, giving significant insight into the design and operational problems encountered during all phases of field developments.
"Our flow assurance and production engineers lead projects and teams through the key aspects of dynamic events – reflecting the reality of production. Our experts quantify threats and establish appropriate mitigation schemes, leading to viable design solutions and operational procedures. This level of expertise may also be utilized to provide specialist input to project teams, peer group reviews, HAZOPs/HAZIDs" the SPT Group disclosed.