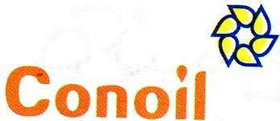 07 July 2013, Lagos – The Securities and Exchange Commission, SEC, has approved the shares of Conoil Plc, Nigerian Breweries, NB, Plc and that of 15 other quoted companies on the Nigerian Stock Exchange , NSE, to be used by investors for margin lending activities.
It was gathered that the margin lending list, as released by SEC, was based on the Commission's rules and guidelines which it instituted with a view to curbing excessive speculative activities of investors. The list is composed of securities which shares have been adjudged by the Commission to have enough liquidity and fundamental strengths to serve as margin securities.
Conoil is one of Nigeria's foremost petroleum products marketing company, famous for its high performance and sustained impressive profitability over the years and with record of robust returns on investment.
The company, with an expansive storage capacity and retail network, is a service provider in the areas of aviation fuel, lubricants and liquefied petroleum gas, LPG.
SEC recently released the list of quoted companies which shares could be used in margin lending and transactions, with a caution that only investors and persons with adequate knowledge of margin lending should engage in it.
Apart from Conoil and NB, the list also included: Cadbury Nigeria, Guinness Nigeria, Julius Berger Nigeria, UACN Property Development Company, Okomu Oil Palm, PZ Cussons Nigeria, Unilever Nigeria, Flour Mills of Nigeria and Ashaka Cement.
Also included in the list are International Breweries, Lafarge Cement Wapco Nigeria, National Salt Company of Nigeria, Nestle Nigeria, Nigerian Aviation Handling Company, Honeywell Flour Mills and Dangote Cement among others.
According to the Commission, the margin list was part of its efforts to forestall the untoward events that contributed to the previous market decline. It noted that the regulation of margin lending will ensure that the market is founded on the principles of risk-based supervision.
The apex regulator which prides itself as being committed to building a world class market that is perceived as fair, transparent and built on integrity, however urged investors to check the margin list on its website before entering into margin lending arrangement with a broker or a bank.
It will be recalled that the unprecedented stock market decline in 2008 was fueled by excessive speculative activities and unsupervised use of margin lending activities, amongst others.
– Peter Egwuatu, Vanguard