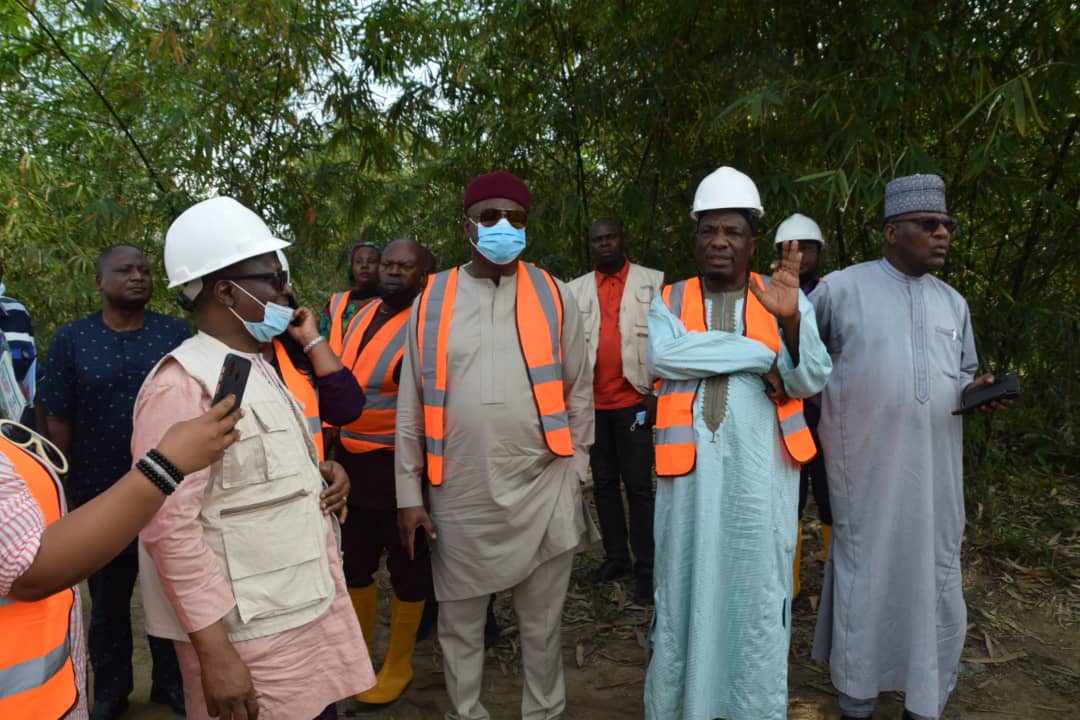 Mkpoikana Udoma
Port Harcourt — The Senate Committee on Ecology and Climate Change, has advised the people of Ogoni to protect and take ownership of government facilities, being set up by the Hydrocarbon Pollution Remediation Project, for their benefit.
Chairman of the Committee, Sen Mohammed Gusau, said this in B-Dere, Gokana Local Government Area of Rivers State, when he led members of the committee on an oversight inspection of ongoing remediation sites and water projects being carried out by HYPREP.
Gusau who was not pleased with the attitude of some locals who removed some installed tap heads urged them to turn a new leaf and protect the facilities for their own good.
The Committee commended the HYPREP Coordinator, Prof. Philip Shekwolo, on the scope and quality of job done compared to last year when they visited, while advising him to follow the recommendations of UNEP as the project prepares to move to the more complex sites for remediation.
"We have seen the remediated sites. The job is ongoing unlike what we witnessed last time we were here. We understand that six water schemes are meant to be done in the first phase of the provision of potable water and HYPREP has done a solid job from the one we have seen in Alesa, Eleme. But our concern is how the public are handling the water. Some of the taps have been spoilt by the same common man who is to benefit from it.
"I plead with members of the public to complement government efforts by securing the projects. Billions of Naira have been spent; therefore the public should cooperate to make the project a success."
Also speaking, a member of the Committee and Senate Deputy Minority Whip, Sen. Ibrahim Danbaba, expressed satisfaction with the current management of HYPREP.
"We are impressed with what we have seen on ground. We have seen grass are beginning to flourish, we hope the agency will continue to work in this positive direction to ensure that the people of Ogoni and Niger Delta see that the government is there for them."
Meanwhile, the Project Coordinator of HYPREP, Prof. Philip Shekwolo, has announced that the Project will begin remediation of complex sites in Ogoniland from next year, 2022.
Shekwolo also appealed to the host communities in the various complex sites to cooperate with HYPREP to avoid further re-pollution of the environment.
"Hopefully we will be moving into the complex sites by next year 2022. Complex sites are about risk, higher risks in terms of human, health, and habitation activity. It's not quite different from the less complex sites, only that the level of soil remediation is to address risks to humans.
"Such areas have ground water contamination, and they are areas where drinking water is impacted, and the ground water needs to be remediated to a level that is potable and compliant with World Health Organization standards for drinking water.