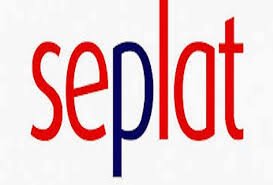 Lagos — Seplat Energy Plc, a leading Nigerian independent energy company listed on both the Nigerian Stock Exchange and the London Stock Exchange, has released its unaudited results for the first half of 2023, showing a rise in revenue by 3.8 percent to N278.3 billion, from N219.2 billion in the first half, H1,  2022.
The company also declared a second quarter, Q2, 2023 dividend of US 3 cents per share in line with a higher core annual dividend of US 12 cents.
According to the financial results, the energy company grew its H1 2023 gross profit to N140.6 billion from N114.1 billion in H1 2022
The company described its operating performance for the period as solid, given a 2% increase in production, helped by reduced losses on Western asset, which is benefitting from the availability of the Amukpe-Escravos Pipeline and increased output from OML40.
During the first half of 2023, the total working interest production increased by 1.8% to 50,805 boepd compared to 49,924 boepd in H1 2022.
Total liquids production increased by 1.8% compared to the same period in 2022. The production for the period was 5.5 million barrels, MMbbls, compared to 5.4 MMbbls in 2022. The higher production during the period was supported by the improved availability of the Forcados Oil Terminal, which achieved an uptime of 80%, and the availability of the Amukpe-Escravos Pipeline, AEP. Average daily gas production was up 1.4% to 119.4 million standard cubic feet per day, MMscfd, compared to 117.7 MMscfd in 2022
The full-year production guidance was retained at 45-55 thousand barrels of oil per day, kboepd, whilst Capex guidance range at $160 – $190 million (previously $160 m) to support the Group's objectives for the year.
During the period, the company completed five new wells, boosting liquids production at OML 40 and the Island section of grouting operations on the OB3 pipeline.
The company achieved over 4.2 million hours without any Lost Time Injury, LTI, on its operated assets. In addition to the safety record, no major human injuries were reported during this period.
Seplat Energy extended the Share Sale and Purchase Agreement, SSPA, for the acquisition of ExxonMobil's share capital of Mobil Producing Nigeria Unlimited, MPNU, to preserve the transaction, pending the resolution of certain legal proceedings and receipt of applicable regulatory approvals; and will continue to work with all parties to achieve a successful outcome. The Board remains confident that the transaction will be approved, and all associated legal issues will be resolved.
Operating profit was $118.4 million, showing a significant decrease of 51.7% compared to the $245.3 million achieved in H1 2022. The decline in operating profit was attributed to a combination of lower oil prices and foreign exchange (FX) losses due to changes in exchange rates most notably the non-cash impact of the devaluation of the Nigerian Naira.
Seplat Energy ended the first quarter with gross debt of $761.0 million (with maturities in 2026 and 2027) and cash at bank of $380.7 million, leaving net debt at $380.3 million. The restricted cash balance of $24.9 million includes $8.0 million and $15.2 million set aside in the stamping reserve and debt service reserve accounts for the revolving credit facility. The balance sheet remained strong
Following the company's previously announced Board succession plan, it disclosed that Eleanor Adaralegbe, currently Vice-President Finance, has been appointed CFO-designate and will succeed Emeka Onwuka as CFO in 2024.
Commenting on the results, chief executive officer, of Seplat Energy Roger Brown, said: "Seplat Energy's continuing strong performance puts us on track for an excellent year that will support the increased quarterly dividends we announced in April, and our balance sheet remains strong despite the impact of the recent Naira devaluation. We are benefiting greatly from the use of the new Amukpe-Escravos Pipeline, which has supported our robust cash generation this year, and remain focused on improving operations, reducing costs where possible and further derisking the business. We continue to strengthen our company in the knowledge that our efforts to improve governance and sustainability are widely supported by Nigerian and international investors."
"The distraction of frivolous legal actions is receding, and we are focused on developing our assets and launching our joint venture ANOH Gas Processing Plant, which will significantly boost our cash generation in the coming years. We expect that this will enable us to fund additional investment in Nigeria's energy infrastructure and return higher dividends to shareholders.
"We remain confident that our proposed and transformational acquisition of MPNU will be approved, enabling us to scale into a significant energy supplier with diverse and productive assets that have the potential to generate substantial benefits for Nigeria. We wholly align and support the recent government efforts to make Nigeria a more attractive place to invest and continue to focus on delivering affordable and reliable energy for Nigeria's young, entrepreneurial, and rapidly growing population," he also said.
Follow us on twitter