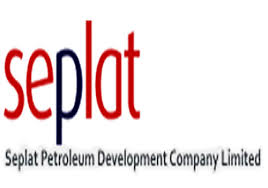 09 April 2014, News Wires – Nigerian independent is pushing for a market capitalisation of nearly $2 billion as it begins trading on the London and domestic bourses on Wednesday.
The company's offer price in its initial public offering has come in slightly towards the lower end of its indicative range at £2.10 or 576 Nigerian naira (both $3.51) each.
The range given in late March was between £1.95 and £2.55, and between 535 and 700 naira.
Seplat is hoping to raise around £300.9 million from the flotation, which still equates to its previous estimated target of around $500 million.
The base float is of approximately 143.28 million shares, representing 26.4% of the enlarged share capital, exclusive of any over allotments of up to 10.34 million shares that may be exercised. Over allotments account for 15% of the offered amount of shares.
The number of shares being sold is at the upper end of the previous indicative range of between 118 million and 154 million.
The company will use proceeds to pay down debt and also chase new onshore and shallow-water offshore assets, either through acquisitions or farm-ins. Some $48 million will be used to pay off a shareholder loan.
Seplat's development plan being sold to prospective shareholders is to bring at least one new field into production each year.
"The company expects that regulatory developments encouraging the transfer of oil and gas assets from international oil companies to Nigerian companies, and the shifting focus of international oil companies to offshore assets, will continue to give rise to further acquisition opportunities in the Niger Delta," It said in its intention to float notice in March.
"The company believes it is well positioned to acquire additional blocks from international oil companies, local companies divesting their interests in the Niger Delta region, or through government tenders."
Seplat has a 45% interest in and is operator of three oil blocks: OML 4, 38 and 41. Production is mostly from five fields: Sapele, Oben, Okporhuru, Ovhor and Amukpe.
– Upstream