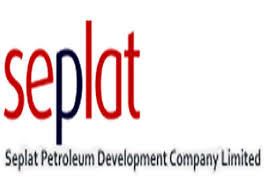 14 April 2014, Lagos – A stock market debut by oil and gas firm Seplat in Lagos and London is likely to unleash a round of Initial Public Offerings (IPOs) in Nigeria , the Chief Executive Officer, Nigerian Stock Exchange, NSE, Mr. Oscar Onyema has said.
Onyema told the Reuters Africa Investment Summit that he expects more oil and gas listings to follow Seplat's. He said this would help tackle the sector's under-representation on the Nigerian Stock Exchange.
The sector currently makes up just 2.6 percent of market capitalization versus 14 percent of Nigeria's newly rebased GDP. After Seplat, the sector will make up 5.9 percent of the exchange.
Seplat said it had raised $500 million in its IPO and plans to list its shares in Lagos and London on April 14. The offering gives Seplat a market capitalization of $1.9 billion.
None of the foreign oil majors such as Shell and Exxon Mobil that have been operating in Nigeria for decades are listed. Only local firms; Oando, Forte Oil, Conoil and now Seplat are listed.
Heavyweight cement producer Dangote Cement  accounts for a third of the NSE , followed by the banking sector ."It will be the first yet to resume.
The market is down 6 percent in the first quarter, which Onyema attributed to the tapering of quantitative easing in the United States, volatile emerging market currencies and Nigeria's forthcoming elections, which had led to some pullback from foreign investors.
Nigeria revalued its gross domestic product (GDP) on Sunday to more than $500 billion, surpassing South Africa as the continent's top economy and shrinking the ratio of stock market capitalization to GDP to 15 percent, compared with more than 100 percent in most developed stock markets.  "It positions us better to become a gateway to Africa for foreign direct or portfolio investments," Onyema said of the rebasing.
– Vanguard