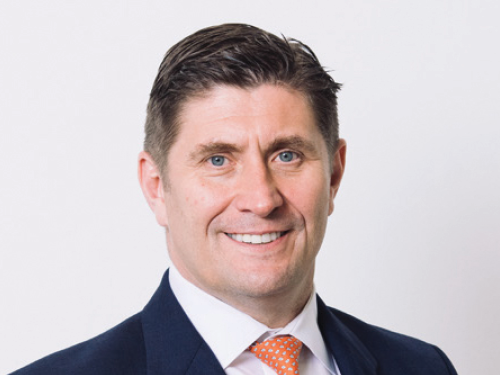 *As ANOH project to deliver first gas H1 2022
OpeOluwani Akintayo
Lagos — Seplat Energy has said it expects flow from the Amukpe-Escravos pipeline by December.
While listing its outlook for 2021in an update made available to SweetcrudeReports on Sunday, it said the pipeline would commence work before year end following its commissioning recently.
An alternative export route will also be provided to reduce our reliance on the Trans Forcados Pipeline.
The firm also said it expects first gas from the ANOH project in the first half of 2022.
Seplat CEO, Roger Brown had announced completion of funding for the gas project from a group of seven banks earlier in the year.
The seven banks agreed to provide $260 million of debt for the ANOH gas processing plant. The cash was raised via an incorporated joint venture, ANOH Gas Processing Co, AGPC.
The total construction cost for the project is $650mn, down from the originally projected cost of $700mn. The rest of the cash will come from the AGPC venture and the project is now fully funded.
It also said its capex now expected to be $167 million for the full year.
"Liquids production has recovered strongly following the outage and force majeure at Forcados and after averaging approximately 33 kbopd liquids in October.
"We expect the Group's full-year liquids and gas production to be in the range of 48-50 kboepd, assuming 80% uptime. We expect to introduce liquids into the Amukpe-Escravos Pipeline in December, which will provide a secure and reliable alternative export route and reduce our reliance on the TFP, which has caused significant problems in the past".
The firm's year-to-date working-interest production of 47,280 boepd was down 6.7% year on year largely as a result of the shut-in of the Forcados Oil Terminal, FOT in August (Q3: 40,381 boepd).
However, while its liquids production was down by 16.6% year on year at 27,804 bopd, recovering was up by 33kbopd liquids in October.
Gas production was up 13% to 113 MMscfd, despite FOT impact on associated gas.
The firm also completed two gas wells and three oil wells in the period, adding that the new Gbetiokun wells are "performing strongly".
Revenue after adjusting for an underlift was $535 million, EBITDA of $266.4 million, cash generated from operations $163.8 million, cash at bank $273.9 million, net debt of $479.8 million, total capital expenditure of $83.9 million, and an interim dividend of 2.5 cents ($0.025).
"Following its successful funding, the completion of the ANOH project remains a major priority and we expect first gas to be achieved in H1 2022, at lower cost than originally estimated at Final Investment Decision (FID)," the statement said.
It also reported an operating profit of N62.6bn, representing a rise by 299 per cent year-on-year.
The company's earnings before interest, taxes, depreciation, and amortization (EBITDA) also rose to N105.7bn from N71.9bn recorded 9M 2020, depicting a growth of 29.6 percent.