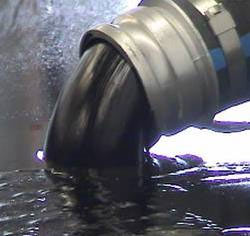 22 August 2016, Abuja – The Attorney General of the Federation and Minister of Justice has been asked to re-open the unresolved case of the allegedly missing $12.4 billion oil windfall.
The request was sent to Mr. Abubakar Malami by a Lagos-based rights group, the Socio-Economic Rights and Accountability Project (SERAP).
The letter dated August 19, 2016 and signed by SERAP's Executive Director Adetokunbo Mumuni, made available to The Guardian yesterday urged the AGF to "work diligently and effectively to find and publish widely the Pius Okigbo Panel report, as well as bring to justice anyone suspected of corruption and mismanagement of the colossal public funds."
The letter reads in part: "SERAP has, for many years, sought explanations and official release of the Okigbo panel report, which the government voluntarily established but successive governments have blocked every chance to make this happen, even claiming that the report of the panel could not be found. SERAP's request is entirely consistent with established legal principle that in matters relating to crimes including corruption, time, does not run against the state."
"Re-opening the case would also send a clear message that cases of high-level official corruption would not go unpunished, no matter how long it takes and that suspected perpetrators would be held to account no matter who is involved."
In a related development, a former Director-General of the Nigerian Institute of International Affairs, Prof. Bola Akinterinwa has lamented systemic and institutionalised corruption in Lagos, saying it is the biggest challenge.
Akinterinwa made the assertion while delivering a lecture titled "Securing Insecurity for Survival: The Challenge for the CPO" at the School of Management and Security graduation Ceremony for Certified Protection Officer (CPO) 2014-2015 graduands, held at Transworld Towers, Lagos at the weekend.
Akinterinwa maintained that the level of dishonesty in the country is very alarming, noting that Nigerians now celebrate criminals, who stole stupendous amount of money, hoodwink the law, and stifle criminal prosecution.
The professor said honesty and hard work is now a crime while patriotism in any Nigerian can attract persecution from any quarter.