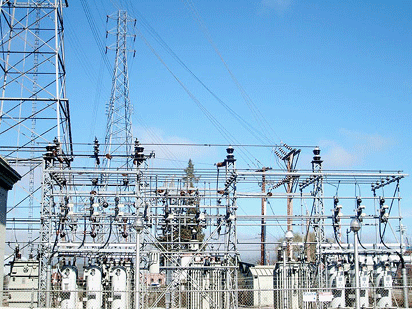 29 July 2014, Lagos – Eko Electricity Distribution Company, EKEDC (Eko Disco) said it has developed a new code of conduct for its staff, warning that it will not hesitate to sanction any of its personnel engaged in unethical conducts, especially against its customers. 
"The company has developed a new code of conduct to guide its staff in their interaction and relationship with customers and any act of rudeness or impoliteness by staff to customers will meet with serious sanctions against the staff," it said.
The company, in a statement by Mr. Godwin Idemudia, Assistant General Manager, Public Affairs, also warned that it will no longer tolerate any act of molestation, harassment, or violent attacks perpetrated by anybody or group of people against its staff while performing their legitimate duties.
He decried the spate of harassment and violent attacks of its staff on official duty in some communities in recent time.
He advised members of the public, who have any complaint on the conduct of any staff of the company to report to higher authorities either at the Business District or Company Headquarters level instead of resorting to taking the law into their hands. Idemudia said some individuals and communities have formed the habit of attacking EKEDC staff to avoid paying their electricity bills or disconnection for non-payment.
He cited the instance of a retired Army officer in Iba area under the company's Festac Business District, who attempted to shoot one of the company's staff that was in his house to ascertain whether the house had paid its electricity for the month.
According to him, the retired officer, after being alerted of the presence of the EKEDC man by his son, ran inside and took a pistol with which he ran after the staff who was only saved by some people in the area. The case, he said, has been lodged with the police and investigations have started, adding that the company would pursue the case to a logical conclusion through diligent prosecution of the perpetrator in a court of competent jurisdiction.
He reminded members of the public that the law of the land does not allow anybody to perpetrate any form of harassment or molestation against the other, stressing that such acts are not only barbaric and uncivilised, they are also criminal.
He, however, noted that the company is doing everything to ensure that the customer is treated with utmost respect and esteem. He added that it will also not hold back from protecting the rights of its staff to perform their legitimate duties unhindered and unimpeded as guaranteed by the statute books of the land.
– Vanguard