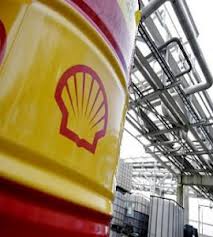 05 May 2013 – Royal Dutch Shell Plc, Thursday announced major investments in a number of projects including a deep-water project in Nigeria and an oil recovery project in Oman.
Also, the company announced Thursday that it recorded a $7.95 billion profit in the three months ended March 31, up 3.6 per cent from $7.68 billion a year earlier, despite a difficult security environment in Nigeria.
The company, according to the BBC, said the results were underpinned by Shell's growth projects, an improvement in downstream profitability.
Shell however warned that the oil and gas industry continued to see "significant" energy price volatility due to economic and political turmoil. The turmoil, he said impacted it negatively as its revenue was down to $112.8 billion in the January-March period from $119.92 billion last year.
Shell said total oil and gas production grew to 3.559 million barrels of oil equivalent per day in the first quarter, from 3.552 million in the same period in 2012.
It also said it would increase its first quarter 2013 dividend to $0.45 per ordinary share, up 5 per cent from last year.
"Shell has emulated its rivals in beating expectations for the quarter, although investors are well aware that this is only part of a long game strategy," commented Richard Hunter, head of equities at Hargreaves Lansdown Stockbrokers.
According to Hunter, "The volatility of the oil price is a factor which Shell is trying to mitigate over a period of time.Even so, the company remains committed to selective acquisitions, non-core asset sales where appropriate and an extensive project plan which currently numbers 30 in an effort to underpin future production across several energy sources."
Meanwhile, the company has said that it's Chief Executive; Mr. Peter Voser will step down in the first half of 2014.
Voser, 54, said he wanted to spend more time with his family, adding that he was leaving for a "change in lifestyle". He was appointed the chief executive in July 2009 and was an executive director since 2004.
"After such an exciting executive career I feel it is time for a change in my lifestyle and I am looking forward to having more time available for my family and private life in the years to come," Voser said in a statement Thursday.