…Eyes growth in global LNG market
17 February 2016, Sweetcrude, Lagos – With its latest acquisition of British firm, BG Group, the multinational oil company Shell has become the world's second-largest public oil and gas company by market value.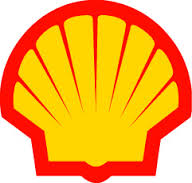 The $53 billion (36 billion pounds) deal, sealed on Monday, sees Shell leapfroging Chevron to move behind Exxon Mobil Corporation.
The Royal Dutch Shell also becomes the world's top liquefied natural gas, LNG, company following the acquisition.
"We will now be able to shape a simpler, leaner, more competitive company, focusing on our core expertise in deep water and LNG," Shell Chief Executive Officer, Ben van Beurden, said in a reaction to the deal. In 2014, Shell acquired Repsol's LNG business.
Indeed, the success or otherwise of the complex merger is expected to define the legacy of van Beurden, seeking to transform Shell into a more specialised group focused on the rapidly growing LNG market and deepwater oil production.
Van Beurden's vision won overwhelming support from shareholders, though a number of major investors had voiced concerns that the forecast slow recovery in oil prices would strain Shell's financials and risk its growth plans.
To seal the recent deal, BG shareholders largely opted to receive shares rather than cash under the proposed mix and match deal, according to a statement. BG becomes a wholly-owned subsidiary of Shell and will be headed by Dutchman Huibert Vigeveno, who has headed the integration planning team and will oversee its implementation.
Signs at BG's headquarters in Reading outside London were replaced by Shell's red-and-orange logo over the weekend.
Incumbent CEO Helge Lund, former head of Norwegian oil major Statoil who led it through a period of spectacular growth, is set to step down and has yet to indicate his plans.
Shell has said it will cut thousands of jobs from the combined group and sell $30 billion of assets over the next three years in order to finance the deal, buy back shares and support dividends, which it has vowed to maintain or increase.
Shell is betting heavily on a rapid growth in the global LNG market over coming decades as the world turns to less polluting sources of energy.
Yet with oil prices near a 12-year low, a struggling global economy and major restructuring under way of its oil and gas operations across the globe, the merger is set to be a challenge even for 126-year-old Anglo-Dutch company.