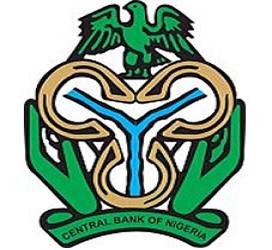 OpeOluwani Akintayo
05 August 2017, Sweetcrude, Lagos — Data obtained from the World Bank shows that International Oil Companies, Shell, Chevron and CNOOC Limited, paid the Federal Government of Nigeria a combined sum of $6.43 billion in 2016.
A breakdown of the data for 2016, shows that Shell paid a sum of $2.17 billion in form of production entitlement, $1.18 billion in taxes, $160.71 million royalties, and $125.38 million in fees. No bonuses, likewise nothing was paid for infrastructural improvement.
Total amount Shell paid in 2016 added up to $3.63 billion.
The extractive company, CNOOC Limited, paid Nigeria's state owned company, Nigerian National Petroleum Corporation, NNPC, $157.11 million for royalties, and $1.69 million in fees.
The company also paid the Nigeria Petroleum Exchange, NiPex, a fee of $1.32 million, Nigeria Export Supervision Scheme, NESS, a fee of $ 2.13 million, paid the Nigeria Delta Development Commission, NDDC, $3.29 million in fees, and the Federal Inland Revenue Service, FIRS, a $49 million in taxes.  and $1.95 billion in royalties.
For OML 130 it paid $34.86 million for taxes, $1.95 billion for royalties and $296 million for fees.
CNOOC said it also paid for OML 138 $14 million for taxes, $15 million for royalties and $36 million in fees.
Total amount paid by CNOOC in 2016 to the government of Nigeria amounted to $1.07 billion.
On the part of Chevron, it paid the Nigerian Export Supervision Scheme $5.39 million in fees, the Niger Delta Development Commission $83.51 million also in fees, Department of Petroleum Resources, DPR, royalties amounting to $275 million and $2.42 million in fees.
Chevron also paid the FIRS fees of $654.8 million in 2016. For OML127/128 it paid $439.98 million in taxes and $41.21 million in fees.
It also paid for Niger Delta Concessions, a sum of $214.81 million in taxes, $275.94 million in royalties and $111,607 in fees. Total money Chevron paid in 2016 is $1.71 billion.