Mkpoikana Udoma 25 May 2016, Sweetcrude, Port Harcourt – Royal Dutch Shell and Exxon Mobil Corporation are the international oil companies most exposed to violence in the Niger River delta that has cut Nigeria's output and fueled a rally in global crude prices, according to Rystad Energy.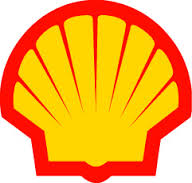 Shell and Exxon have the most production in vulnerable parts of the oil-rich region — onshore or near the coast, Bloomberg quoted Per Magnus Nysveen, senior partner and head of analysis at the Oslo-based consultant, as saying.
Shell is losing almost all of the 50,000 barrels a day it pumped in the delta last year, he said. That's about a quarter of its output in the country. Exxon pumped 145,000 barrels a day last year – about half its Nigeria total – from shallow-water fields that could also be targeted, Nysveen said.
The Niger Delta has been rocked by attacks since February that have cut Nigeria's output to the lowest in almost three decades.
A previous outbreak of violence abated in 2009 after the then government offered pardons and monthly stipends to fighters willing to disarm.
President Muhammadu Buhari has reduced those payments as part of an anti-corruption drive, prompting militants, now calling themselves The Niger Delta Avengers, to retaliate.