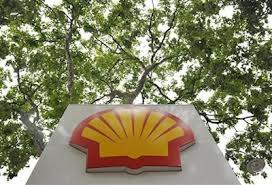 31 January 2013, Sweetcrude, Lagos – Despite a rise in production, the Royal Dutch Shell posted a fall in profits for 2012 as earnings from the company's upstream segment fell.
Shell's overall income for the year amounted to $26.8 billion, down from a profit of just under $31.2 billion in 2011.
The fall in profits came as the company's total revenue and other income totaled $481.7 billion for 2012, down from nearly $484.5 billion generated the previous year.
Earnings from Shell's upstream segment dropped off 9% in 2012, to just under $22.2 billion, with a drop in earnings from Europe and the Americas offsetting rises in other regions.
The largest fall came from the Americas where earnings fell from just under $4.8 billion in 2011 to just $917 million last year.
Shell said the fall in earnings from the Americas was mainly a result of higher depreciation, increased operating expenses, higher exploration expenses and lower gas realisations.
Output increased 1% year-on-year, averaging about 3.3 million barrels of oil equivalent per day, with a 5% rise in natural gas production offsetting a 2% drop in liquids production.
Shell added that new field start-ups and the continuing ramp-up of fields, in particular the Pearl gas-to-liquids project in Qatar and Pluto liquefied natural gas project in Australia,contributed about 225,000 boepd to overall production, helping offset the effect of natural decline at older fields.
The start-up of Pluto and the ramp-up of Qatargas 4 in Qatar helped lift the company's equity LNG sales volumes 7% higher than in 2011 to 20.2 million tonnes.
Capital expenditure for 2012 totaled nearly $32.6 billion, up almost $6.3 billion on 2011, with $27.9 billion being spent on the company's upstream segment.
Shell chief executive Peter Voser said the company would continue with its strategic drive to grow its upstream business.
"With the first year of our 2012-2015 growth targets completed, Shell is on track for plans we set out in early 2012, despite headwinds last year," he said.
"Shell is competitive and innovative. We are delivering a strategy that others can't easily repeat, with unique skills in technology and integration and a worldwide set of opportunities for new investment."
The company is aiming to deliver $175 billion – $200 billion of total cash flow from operations for 2012-2015, with a net capital spending programme of $120 billion – $130 billion.
Shell currently has about 30 new projects under construction worldwide which it says will unlock about 7 billion barrels of resources and continue to drive its financial and production growth.
The company is currently targeting for output to average roughly 4 million boepd by 2017-2018.
Shell said it expected to ramp-up exploration drilling over 2013-2014, with over 40 high-potential wells planned in 18 conventional basins, and it also plans to test 10 key resources plays for tight gas and liquids-rich shales.
It expects net capital investment in 2013 to amount to $33 billion, with $18 billion directed evenly at growth priorities in integrated gas, deep-water and resources plays.
It also expects to spend about $4 billion on "future opportunities" in places such as onshore Nigeria, Kazakhstan, Iraq and the Arctic as well as in heavy oil.