Mkpoikana Udoma 10 November 2015, Sweetcrude, Port Harcourt – As part of its efforts to boost local content in Nigeria, the Shell Petroleum Development Company, SPDC, is partnering with Original Equipment Manufacturers, OEMs, to produce oil and gas tools in the country.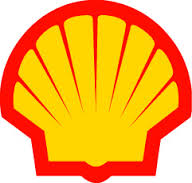 Managing Director and Country Chairman of Shell Companies in Nigeria, SCiN, Mr. Osagie Okunbor, disclosed this at a foundation laying ceremony for the building of an oil and gas tools manufacturing factory in Port Harcourt.
Okunbor said Shell has provided a space within its industrial area for the development of a warehouse where it would install assembling plants and other tools manufacturing facilities.
Represented by the General Manager, Onshore Projects, Mr. Toyin Olangunju, the Country Chairman of Shell said the essence of the project was to develop local content, build capacity and create employment opportunities in the oil and gas sector in the country.
"Shell in particular will continue to support various efforts to develop in-country equipment manufacturing capacity. It is one of our priority areas and we are pleased with the progress in this area, for example with SPDC support for Nigerian manufacturers like EverClamps Nigeria Limited.
"In addition, SPDC has facilitated ISO 9001 and Standard Organisation of Nigeria and also built products certification of EverClamps. EverClamps are approved for SPDC use and we are working towards full deployment of these clamps in our operations. We will also continue to support other manufacturing initiatives including pipe mills development, development of dredge and fluid, production of chemicals etc."
On his part, the Executive Secretary of the Nigeria Content Development and Monitoring Board, NCDMB, Mr. Denzil Kentebe, said the board will support local manufacturing companies with enabling laws to grow local content in the country.
Kentebe, who commended Shell for the partnership, also called on other stakeholders in the oil and gas sector to also join hands in such partnership in order to boost local content in the country.
"This partnership will boost the industrialisation of the Nigerian economy, and I will encourage all other stakeholders to join in this kind of collaboration so that we can jointly develop our local content supply chain.
"The manufacturing provides a platform for value added activities such as research and innovation, processing of local raw materials, establishment of ancillary services,all of which creates employment and empowerment for the youths," he said.