29 March 2016, Abuja – Managing Director of Shell Petroleum Development Company (SPDC) and Country Chair of Shell Companies in Nigeria, Mr. Osagie Okunbor has restated the company's commitment to the promotion of energy efficiency in Nigeria.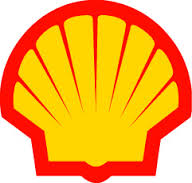 Speaking at the recent inauguration of the Imani-Shell Estate Phase 2 located in Maitama District of Abuja, which was developed by Shell Nigeria Closed Pension Fund Administrator (SNCPFA), in partnership with Imani and Sons Nigeria Limited, Okunbor said the new apartments were designed to be energy-efficient.
Okunbor, who is also Chairman of SNCPFA, noted that the estate was delivered without any injury.
The estate consists of 28-unit luxury residential apartments to complement the existing 51 units in the phase one of the estate.
The Shell boss, who was represented by a Director, SNCPFA, Mr. Guy Janssens, said, "as a pension fund administrator, we are always thinking beyond the present".
"The new apartments are designed to be efficient in energy consumption and will rank as one of the early green-rated residential accommodations in the Federal Capital Territory. Thus, together with our partner, we are able to meet today's needs without losing sight of the future," he added
Also speaking, the Minister of the Environment, Hajia Amina Mohammed described partnerships as a thrust of the President Muhammed Buhari administration.
"As I came into the estate, I saw workers everywhere. This tells me that the partnership that has delivered not just the estate but also employment opportunities to Nigerian youths is worthy of commendation and emulation," the minister said adding that the government was willing to promote and support any such partnership that would drive the government's efforts at providing jobs and meeting the housing needs of Nigerians.
In his remarks, the Managing Director, SNCPFA, Mr. Akeeb Akinola, described the project as "a product of vision, commitment, hardwork, and collaborations". He thanked the leadership of the Federal Capital Development Authority and the National Pension Commission (PenCom) for their support in making the project a reality.
Also present at the event were the Minister of State for Environment, Mr. Ibrahim Jibrin; former Minister of State for the FCT, Senator Solomon Ewuga; Chairman, Imani and Sons Limited, Alhaji Bello Abubakar; President, Real Estate Developers Association of Nigeria, Rev. Ugo Chume; and SNCPFA's External Directors, Mrs. Funke Osibodu and Mallam Balamu Manu.
SNCPFA is licensed by PenCom to manage the Shell Nigeria staff non-contributory pension fund, a Defined Benefit pension scheme established in July 1991.