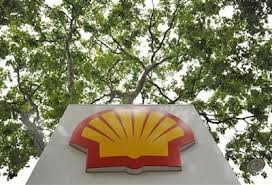 27 August 2014, Lagos – The Royal Dutch Shell said on Wednesday it has sold four oil fields in Nigeria, in its ongoing global asset sales to cut costs.
The multinational oil company last year put up for sale its 30 percent shares in four oil blocks in the Niger Delta – Oil Mining Licence (OML) 18, 24, 25, 29 – as well as a key pipeline, the Nembe Creek Trunk Line.
"We have signed sales and purchase agreements for some of the oil mining leases, but not all that we are seeking to divest," a Shell spokesman said on Wednesday.
In several rounds of divestments, Shell has been moving away from Nigerian onshore oil, which is plagued by industrial scale oil theft, security problems and oil spills, the latter having become a growing legal liability for major oil companies.
Politics have also played a role. The government is keen to put indigenous operators in charge of onshore oil extraction, leaving the international majors to manage more difficult and capital-intensive deep-water projects offshore.
Firms have also been hampered by uncertainty over the particulars of an oil bill designed to overhaul the industry, which has been stuck in parliament for two years and looks unlikely to be passed before February 2015 elections.
Other companies including Total, Eni, and Chevron have also looked to dispose of assets. ConocoPhillips sealed a $1.5 billion deal with Nigeria's Oando last month.
No details were available on the value of the deals Shell signed, nor when the full process would be completed. Oando's deal with ConocoPhillips took more than 18 months to sign off.
France's Total and Italy's Eni are also set to raise revenue from the sale of 10 percent and 5 percent stakes in the assets. Shell Petroleum Development Corporation (SPDC) is a Shell-run joint venture 55 percent-owned by the Nigerian National Petroleum Corporation, with the other 45 percent split between Shell, Total and Eni.
LOCAL BUYERS
The Financial Times on Wednesday reported that Shell was close to selling the assets for about $5 billion to domestic buyers, citing banking sources.
In March, Reuters reported that Nigerian firms Taleveras and Aiteo had made the highest bid of $2.85 billion for OML 29, the biggest of the four oil fields.
Two market sources said Aiteo had won that bid, although it was not clear whether the two companies were still working as partners. One banking source said Aiteo may have gone in without Taleveras.
A senior Taleveras official said the company could not comment until Shell makes an announcement.
A senior Nigerian oil executive said a consortium headed by Pan Ocean Oil Corporation had bid for OML 24 at a price of about $1 billion.
He said it worked out to about $10 per barrel of crude in the ground, similar to Oando's deal, and that the price was "high, especially considering the issues with the trunkline".
The banking source said Crestar had clinched OML 25. It wasn't clear who had got OML 18, the sources said. The FT reported it went to Eroton, a consortium of Midwest Oil and Gas and Mart Resources.
Cement and food tycoon Aliko Dangote, Africa's richest man with a fortune of some $20 billion, was among the bidders on the blocks, although he didn't win anything, the sources said.
There is widespread speculation in the local market that Shell is also seeking to offload OMLs 11 and 17 in Ogoniland, where it has faced criticism from the United Nations Environment Programme and human rights groups for failure to adequately clean up decades of oil spills.
A Shell spokesman declined to comment on this.
Shell, along with many other oil majors, is undergoing a broad process of asset sales across the world in an effort to cut costs and boost profits.
– Reuters