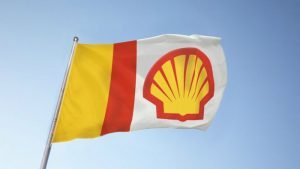 24 July 2018, News Wires — The Hague-based LNG giant Shell, through its two units, signed two production sharing contracts (PSC) with the Mauritanian government for the exploration and potential future production of hydrocarbons in the offshore blocks C-10 and C-19, according to LNG World News.
Following the government approvals of the contracts, Shell will set up an office in Nouakchott and begin exploration activities, starting with reprocessing and analysis of existing seismic data and acquisition of new data, the company said in a statement.
"This move represents Shell's entry into the West African Atlantic Margin exploration basin, which has significant potential," said Andy Brown, Shell's upstream director.
Shell will operate the exploration programme with a 90 percent interest. Société Mauritanienne des Hydrocarbures et de Patrimoine Minier, the national oil company of Mauritania, holds a 10 percent interest.
Additionally, Shell and the government of Mauritania have signed a memorandum of understanding to jointly evaluate further offshore exploration opportunities, examine new ways of meeting the country's domestic energy needs, and build capability in the energy sector.