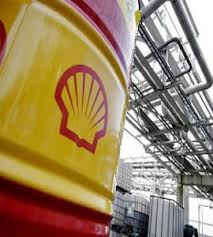 20 August 2012, Sweetcrude, LAGOS – THE Royal Dutch Shell spent almost 40 percent of its $1 billion global security budget between 2007 and 2009 in Nigeria, pressure group Platform said, adding much of the money went to the country's security forces which it described as corrupt.
The oil major spent $383 million protecting its staff and assets in Nigeria's restive oil region during the three-year period, according to company figures leaked to Platform, a London-based body monitoring the oil and gas industry.
"Shell paid many millions of dollars to government forces with a track record for corruption and creating instability across Nigeria," Platform's Ben Amunwa said. Shell did not confirm the figures but said it had to spend heavily because of the security threats. "We have always acknowledged the difficulties of working in countries like Nigeria. Protecting our people and our assets is Shell's highest priority," Shell Nigeria spokesman Precious Okolobo said in response.
Sabotage of oil infrastructure and the kidnapping of foreign oil workers has been common in the vast oil-rich mangrove wetlands of the Niger Delta in recent years, and although an amnesty for militants in 2009 reduced violence, massive oil theft persists. "In the period that this report refers to, the armed militancy in the Niger Delta was at its height, requiring a relatively high level of security spending there," Okolobo said.
Lack of Progress
Shell says around 150,000 barrels per day (bpd) out of Nigeria's more than 2 million bpd oil output capacity is still being stolen by gangs who tap into pipelines and siphon off oil, some of which is sold into international markets.
But the funding of Nigerian police and military by Shell, the largest operator in Africa's biggest energy industry, has brought criticism from rights groups, who have also attacked its lack of progress on cleaning up decades of oil spills.
Nigeria's security forces have been accused of human rights abuses in the past and the inspector general of police said earlier this year that officers were corrupt and carried out extra-judicial killings and torture.
"While primary responsibility for human rights abuses lies with the Nigerian government and other perpetrators, Shell bears a heavy responsibility for the devastating social impacts of its security spending," Amunwa added.
The company's relationship with the Nigerian authorities drew stinging criticism in 1995, when the then military government hanged environmental activist Ken Saro-Wiwa two years after his campaign forced Shell out of the Ogoniland region.
Shell said its staff and contractors are expected to adhere to the highest level of ethics and it supports Voluntary Principles on Security and Human Rights, guidelines set-out by UK and U.S. governments along with oil companies.