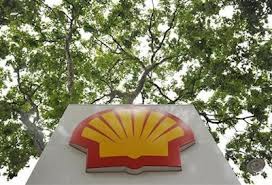 Oscarline Onwuemenyi, with agency reports
23 August 2017, Sweetcrude, Abuja – Anglo-Dutch oil major Royal Dutch Shell has started gas production from the second phase of the Gbaran-Ubie project in Nigeria's Niger Delta, the company said on Wednesday.
The project is an expansion of the Gbaran-Ubie development, which opened in June 2010.
Shell, through its Shell Petroleum Development Company of Nigeria subsidiary, said the project would reach peak production of around 175,000 barrels of oil equivalent per day in 2019.
Shell Petroleum Development Company of Nigeria is the operator of a Nigerian joint venture between state-owned Nigerian National Petroleum Corporation, Total E&P Nigeria and ENI subsidiary Nigerian Agip Oil Company.
In 2013, Shell announced an investment of $3.9billion (about N612.3 billion) in two major gas projects in Nigeria.
Shell Petroleum Development Company of Nigeria Ltd (SPDC), an operator of a joint venture with the Nigerian National Petroleum Corporation (NNPC), said final investment decisions have been reached for the Trans Niger Pipeline loop-line (TNPL) and the Gbaran-Ubie Phase 2 projects, both located in Nigeria's eastern Niger Delta.
The total capital investment for the TNPL project bundle is expected to be $1.5 billion, while total investment for the Gbaran-Ubie Phase Two bundle is $2.4 billion. The expected peak production from these projects is 215,000 barrels of oil per day equivalent.
The Gbaran-Ubie Phase Two project consists of five gas supply and infrastructure projects, which are critical for the continued gas supply to the Nigeria Liquefied Natural Gas (NLNG) plant and the Gbaran-Ubie domestic power plant (IPP).