23 April 2015, Lagos – The sharp drop in power generation from 3,000 megawatts to about 2,988.72MW, has been attributed to low supply of gas to generation companies, Vanguard has learnt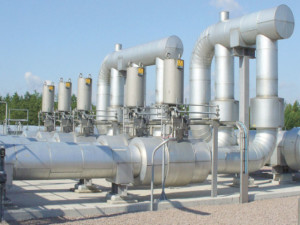 According to a source in the Transmission Company of Nigeria, TCN, "The issue with the drop in the megawatts can be attributed to the generation and distorted supply of gas, we have been experiencing for some time now.
However, "Most of the country's thermal and hydro-power plants are dependent on gas for optimum performance to meet the Nigerians' demands for robust power supply."
In the last four weeks, Vanguard learnt that there has been massive decline in the power supply in some parts of Lagos. Some of the areas affected include, Ajegunle, Ijesa, Oko-afo, Ile-Ipo, Ojo (all areas in Badagry road), Comfort Oboh, Kirikiri town.
According to data obtained from the Federal Ministry of Power, electricity supply fell to 2,988.72MW on April 12, while 3,060.37MW was generated that day.
Power generation had on March 11 dropped to 2,747.45MW, while 2,676.64MW was distributed to consumers, down from 3,505MW on March 8.
Power supply in the country have dipped below the 3,000MW mark for at least five times this year.
On February 10, electricity supply plunged to 2,869.84MW as 2,936.83MW was generated that day, according to the Presidential Task Force on Power.
On January 11, 2015, generation fell to 2,502.39MW, while 2,449.04MW was sent out. Generation fell to 2,948.45MW on January 6, while 2,880.31MW was sent out to the distribution companies.