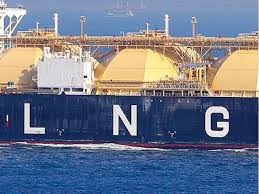 28 April 2014, News Wires – Angola's $10 billion liquefied natural gas facility in Soyo is still off production after more than two weeks due to unspecified technical issues, the latest setback for a project already dogged by myriad problems.
A spokesman said there had been no explosion at the 5.2 million tonne-per-annum facility when it was taken offline on 10 April, adding that an investigation was under way to determine the cause of the incident.
"The plant has experienced technical issues which have caused an unplanned interruption to production," an Angola LNG spokesman said.
"However these are being addressed so that the plant can continue with its commissioning and testing of all facilities as part of its ramp-up to full LNG production."
But Angola LNG did not comment on when operations might restart at the facility, saying the timetable will be determined by the results of the investigation.
"No explosion, fire or injuries were caused as a result of this unplanned interruption, and the plant was safely shutdown in a controlled manner," the spokesman added.
US supermajor Chevron operates Angola LNG with a 36.4% stake, while Sonangol owns 22.8%. Total, BP and Eni are also partners, each on 13.6%.
The Angola LNG plant started operations in July last year — 18 months late — delivering its first cargo to Brazil but not before fending off a range of issues including fires, pipeline leaks and maintenance delays.
Due to technical problems it was not expected to hit full capacity until 2015, running at about half capacity through most of this year, Chevron said in February.
The project has also seen difficulties with exploration projects used to supply feedstock, complicating efforts to source gas supply.
In July 2013, the Saipem jack-up Perro Negro 6 capsized and sank after an apparent punch-through during a rig-positioning operation. At least one worker was killed.
The incident delayed efforts to link Chevron's Block 0 and 14 with the plant.
The plant needs at least 1 billion cubic feet per day of gas to operate at full capacity; five offshore blocks have been mandated to supply the facility.
– Upstream