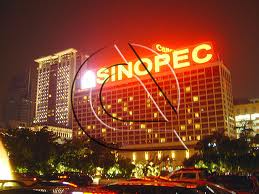 06 February 2013, News wire – China Petroleum & Chemical Corporation, otherwise known as Sinopec, disclosed late Monday that it is looking to raise some $3.1 billion of funds, through a private placement of new Hong Kong-listed H shares.
In its statement, Sinopec said that it agreed to sell 2.85 billion new shares for $1.09 (HKD 8.45) each, representing a 9.5 percent discount to Monday's close of $1.20 (HKD9.34).
The integrated crude, oil products and petrochemicals giant revealed that it plans to use the proceeds for "general corporate purposes", but did not provide any specific details.
Industry watchers are speculating that Sinopec could use a portion of the fund to defray costs amid a time of rapid foreign expansion.
Sinopec is understood to be planning to buy its parent's – China Petrochemical Corp – upstream assets in countries such as the U.K., Russia, Colombia, and Kazakhstan.
The acquisition slated to take place in April, is aimed at putting Sinopec on par with other international oil majors like Exxon Mobil Corp., Chevron Corp. and Royal Dutch Shell PLC, whose operations globally span refining, exploration and production of oil and gas.
*Quintella Koh, Rigzone