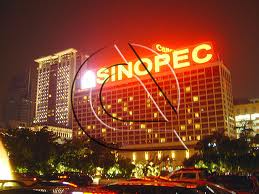 26 August 2013, News Wires – Chinese state-owned company Sinopec saw profits rise during the first half of the year on the back of increased revenue.
Net profit for the six months to 30 June totalled 30.28 billion yuan ($4.95 billion), up from a profit of 24.50 billion yuan in the first half of 2012.
The jump in profits came as revenue rose 5% year-on-year from 1.35 trillion yuan to 1.42 trillion yuan.
Rising revenue across the company's other segments helped offset a fall in operating revenue from the exploration and production segment which generated 117.24 billion yuan in the first half of 2013, down 7% on the 126.12 billion yuan in revenue it brought in during the same period a year ago.
Hitting revenue from the segment was a 5.15% fall in the Brent spot price for crude to $107.50 per barrel compared to a year ago.
This was partially offset by a 3.8% rise in production, which totalled 219.46 million barrels of oil equivalent compared to 211.42 million boe during the first half of 2012.
Looking ahead Sinopec said it would look to focus its exploration efforts on commercial discoveries in key areas while strengthening the development of mature oilfields, developing tight-oil resources effectively and accelerating development in other key areas.
It added that in the second half of the year it expected to produce about 183.99 million barrels of oil and 9.2 billion cubic meters of natural gas.
– Upstream