22 November 2015, News Wires – Canada's SNC-Lavalin is bullish on Asia, pursuing 10 projects in India, offsetting some of the slowdown in work from around the world.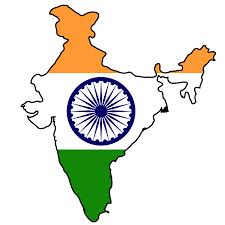 "We are bullish on Asia and India," Ian Prescott, senior vice president at SNC-Lavalin for oil and gas in the Asia Pacific region said.
Prescott sees a number of developments taking place in the region. It ranges from conversion of jackups to mobile offshore production units (MOPU) and re-examining older fields and discoveries.
"More and more MOPUs are coming in and you will see a shift from deepwater to shallow water [fields] which is cheaper and faster to develop hydrocarbon resources," Prescott told Rigzone.
MARGINAL DISCOVERIES, FIELD REJUVENATIONS EYED
Upstream companies are reviewing old data of marginal discoveries and rejuvenating existing fields.
Shallow water fields are creating new opportunities to deploy jackups, a large number of which are newbuilds but idle while others are coming off their contracts, according to industry observers, who estimate more than 100 jackups are awaiting deployment.
Prescott explained that "MOPU deployment is easy and mobile", especially for fields with shorter production life. The jackups are cheap and involves tie-in through flowlines rather than wellhead platform which includes higher infrastructure costs.
While the abandonment and decommissioning costs of platform is huge, MOPUs can be re-deployed to another field.
SNC-Lavalin, he said, was relatively new to Asian oil and gas markets but "it is heartening to see good prospects, especially in the region's shallow waters."
The group strength of 20,000 oil and gas professionals in over 40 countries comes with in-depth knowledge and expertise and puts it on a stronger footing in bidding for Asian projects.
It also has strong relationships with national oil companies (NOCs), an advantage in today's challenging environment of slowed global economies and low oil price pressure on margins.
BIDDING FOR INDIAN PROJECTS
SNC-Lavalin is bidding for one onshore and nine offshore projects in India, said a confident Prescott, an industry veteran who joined the Canadian group earlier this year with responsibility for Asia Pacific projects.
"Certainly we are seeing a fair amount of activities in Asia," he said, pointing out that SNC-Lavalin has opened a regional office in Singapore in the third quarter of this year.
"We have already built quite a significant number of potential opportunities that are coming to fruition in term of concept studies, front end engineering and design work and engineering procurement and construction of projects."