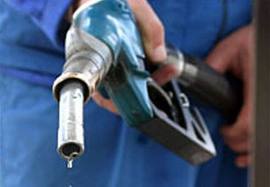 15 January 2017, Lagos –  Time is running out for government to avoid the oil currently refined in SA from becoming illegal, Stuart Rayner, chair of the fuel and emissions committee of the National Association of Automobile Manufacturers of SA (Naamsa), told Fin24 on Wednesday.
Rayner explained that Naamsa basically has two concerns relating to the proposed Clean Fuels 2 (CF2) programme of the Department of Energy (DoE). The programme is scheduled for introduction in July 2017 and would bring a major reduction in fuel sulphur in SA, which is necessary for the introduction of newer tech, low-emission vehicles to the domestic market.
It is, according to Rayner, not possible anymore to introduce CF2 by July 2017, because government has not reached an agreement with local refineries yet on the financing of the necessary investment to bring about this programme.
"Naamsa's concern going forward is that, if the cleaner fuels are not being produced and sold in SA, it will restrict newer technology and lower-emission vehicles from coming into the country and being manufactured here. In a few years' time we will then see that European specified (spec) vehicles won't be able to be sold in SA without some type of disablement of vehicle emission system," Rayner told Fin24.
"The problem is to make these fuels as determined by CF2 local refineries need to make major investments. The question still remains how they can recover these investment costs. The oil industry has been in negotiation with Government on how some type of cost recovery would work, but no finality has been reached."