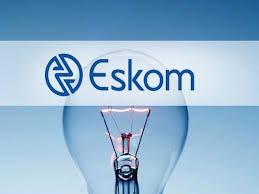 01 October 2016, Johannesburg – Early indications are that Eskom may ultimately be responsible for the management and implementation of South Africa's nuclear plan and not the Department of Energy as had originally been planned.
At the same time the much anticipated request for proposal for the nuclear plan won't be issued on Friday as mooted by Energy Minister Tina Joemat-Pettersson earlier this month.
Jeff Radebe, Minister in the Presidency responsible for Planning and Monitoring, reiterated at a cabinet briefing on Thursday that more consultations need to take place before a request for proposal (RFP) can be issued on 30 September 2016.
Joemat-Pettersson issued a statement a few hours after Radebe's briefing, confirming this.
The Department of Energy (DoE) said in a statement that the minister had "considered various representations over the last two weeks for further consultation and discussion around the nuclear new build programme, and has also indicated that more information will be shared regarding the build-up to the procurement process".
"As a result, the minister has decided to delay the release of the request for proposals until such processes have been completed," said the DoE.
The ministers were repeating a statement made by Science and Technology Minister Naledi Pandor earlier this week in which she said she doubted the RFP would be issued on the due date.
"At the time of the previous cabinet meeting on the issue of nuclear in December 2015, nuclear was going to be led by Energy," Radebe said during question time on Thursday.
"But recently there are references made to Eskom. That's why I'm talking about issues of consultation. Those types of consultations must unfold before the RFP is issued. The instituting authority must be clearly defined."
State-owned nuclear firm Necsa could also play a bigger role in the process. "Necsa has had discussions with government officials and Eskom – and there are clear indications that Necsa will play a major role as the primary nuclear centre of the country," Necsa chair Kelvin Kemm told Fin24 on Thursday.
– News24Wire