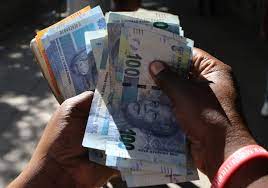 Johannesburg — South Africa's rand firmed in early trade on Wednesday, as the dollar weakened ahead of U.S. inflation data.
At 0653 GMT, the rand traded at 18.3675 against the dollar, 0.11% stronger than its previous close.
The dollar was down around 0.04% against a basket of global currencies.
The U.S. consumer price index is expected to show March core inflation rose 0.4% on a monthly basis and 5.6% year-on-year, according to a Reuters poll of economists.
"We expect the rand to remain range-bound in the run-up to the inflation data and track the dollar's moves against the euro and pound," currency strategist at TreasuryONE, Andre Cilliers, said in a note.
In the absence of local drivers, the rand takes its cue from global factors.
The government's benchmark 2030 bond was almost unchanged in early deals, with the yield at 9.935%.
*Anait Miridzhanian; Editing: Bernadette Baum – Reuters