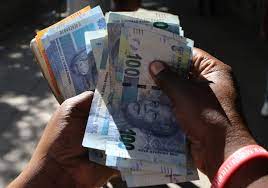 Johannesburg — South Africa's rand was little changed early on Friday, remaining below 19 to the dollar after a strong week of gains boosted by encouraging economic data at home.
At 0650 GMT, the rand traded at 18.8550 to the dollar, around 0.1% weaker than its previous close.
The dollar was slightly stronger against a basket of global currencies.
The rand has gained more than 3% against the dollar this week, recovering steep losses from the previous month.
South Africa is in the midst of its worst-ever power crisis, which has crippled the economy and helped push the rand to a new all-time low of almost 20 to the dollar last week.
But several economic data points have aided its recovery. South Africa's first-quarter economic growth on Tuesday showed the country had narrowly avoided a recession, and central bank data on Thursday showed the current account deficit had narrowed.
South Africa's benchmark 2030 government bond was marginally stronger in early deals, with the yield down 1 basis point to 10.820%.
*Tannur Anders; Editing: Nellie Peyton & Alexander Winning – Reuters
Follow us on twitter