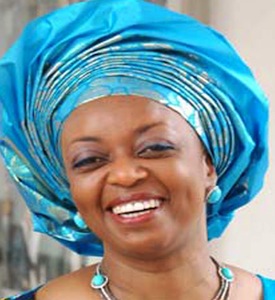 15 June 2013, Lagos – The South-south Restoration Forum has commended President Goodluck Jonathan for the series of reforms in the oil and gas sector and other economic and social achievements as contained in his mid-term report.
In a communiqué issued at its monthly media briefing, the group also hailed the Minister of Petroleum Resources, Mrs. Diezani Alison-Madueke on her achievements in the area of implementation of reforms in the oil and gas sector.
The group said a thorough assessment of all the sectors of the economy was in conformity with the mid-term report, and urged Nigerians to give their full support to Jonathan's transformation agenda.
The communiqué, which was jointly signed by the National President, Dr. Ben Selekaye, and the National Secretary, Ofana Paul Santus, urged the National Assembly, especially the leadership of the House of Representatives, not to waste precious legislative time in investigating fictitious petitions from a faceless group that do not understand the workings of the oil and gas sector.
The group also commended the transformation in the aviation industry, which according to them, has led to the transformation of the various airports in the country.
– This Day Newspaper