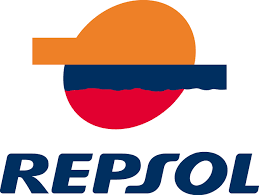 01 November 2018, News Wires — Higher oil prices boosted third quarter profit at Spanish oil major Repsol, which also managed to recoup some of the money it had been unable to access due to a crisis in Venezuela.
A more than 40 percent rise in the price of crude helped Repsol's exploration and production business, outweighing a drop in refining income and contributing to an 11 percent rise in adjusted net profit, the company said on Wednesday.
Oil companies including BP, Total and Austria's OMV have posted bumper profits in the past quarter, energised by deep cost cuts since a 2014 downturn and a higher oil price.
Repsol's shares climbed more than 4 percent on the higher profit, while Chief Executive Josu Jon Imaz said the company saw some positive signs from Venezuela, whose oil-rich economy has sunk into crisis under President Nicolas Maduro.
Some of the obligations state firm PDVSA has to Repsol were paid in the form of two cargoes in October, and a further two are expected to be delivered before the end of the year.
"We were paid with two cargoes, we have already received them in our plants," Imaz told a conference call.
He did not say how much the two cargoes were worth, but added Repsol planned to maintain its current total exposure to Venezuela – 800 million euros ($905 million) in equity, loans and receivables – into the end of the year.
A further two cargoes from a Venezuelan gas field Repsol runs with Italy's Eni are also expected, Imaz said.
Repsol said its hydrocarbon production rose 4 percent in the first nine months to 713,000 barrels per day, while revenue from exploration and production doubled compared to the same period last year.
Conversely, the refining and chemicals businesses took a hit from site maintenance in Spain and Portugal.
Recurring net profit adjusted for one-off gains and inventory effects (CCS net profit) hit 588 million euros ($667 million), up from 528 million euros in the same quarter of 2017.
Repsol bases its targets on a cost of at least $50 per barrel of oil, and has said that speeding up existing projects would be on its agenda if oil prices remain high.
Elements of pressure on the price have built in recent days as Russia signalled output will remain high and worries about a global economic slowdown raised the prospect of falling demand.
Five electricity plants Repsol bought from Spanish firm Viesgo in June, in line with an industry-wide push into low-emissions businesses, will be integrated into the company's assets in the coming days, Imaz said.
Net debt, a past headache for Repsol, fell to 2.3 billion euros by the end of the third quarter from 2.7 billion euros in the second. ($1 = 0.8838 euros)