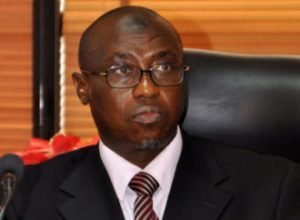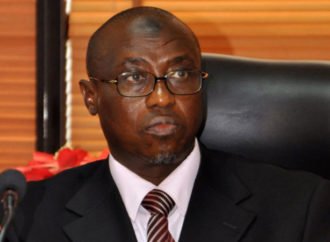 Mkpoikana Udoma
21 May 2018, Sweetcrude, Port Harcourt –
 The plans by the
Nigerian National Petroleum Corporation
, NNPC, to explore crude oil exploration in the Gongola Basin in Bauchi State has been described as insensitivity and irresponsibility on the part of the Federal Government.
Recall that the Group Managing Director of NNPC, Dr. Maikanti Baru, announced recently that the company would commence oil exploration along the Gongola Basin in Bauchi State.
But the Director, Directorate of Modular Refineries at Institute of the Environment, Mr. Pat Obiene, who faulted the plan, advised that monies earmarked for the exercise should be channelled to other pressing issues confronting the nation.
Obiene said already the President Muhammadu Buhari-led administration has not deemed it fit to tell Nigerians how much NNPC has spent in similar ventures in the Lake Chad Basin and in the Benue Trough in recent times.
He advised that instead of wasting scarce resources on fruitless search for crude oil in the Northern region, the Federal Government should rather channel the money into developing solid minerals which are abundant in the region.
Obiene als wondered why the Federal Government has not learnt a lesson from the billions of Naira it has so far spent on oil exploration in the Lake Chad Basin without no positive result.
According to him, "It is all a confirmation of the Federal Government's wrong headed policy and insensitivity to the huge economic imbalance and injustice in the country.
"A sensible and responsible government in the face of increased hardship due to steady increase of price of goods and services, increased unemployment, poverty, violence and insecurity across the country, will direct scarce resources and investment capital to creating cottage industries, for the benefit of the teeming suffering Nigerians from known veritable and viable economic commodities deposited in the North with huge local and international market demand.
"Some of such economic commodities the federal government should have invested this oil exploration capital are gold in Niger State, diamond that has been found in commercial quantity in Adamawa state among other gemstones, rather than investing in unknown crude oil exploration in the Gongola Basin of Bauchi State.
"Some of us could recall in recent time that the billions of Naira sunk into the Lake Chad Basin oil exploration activity and in the Benue Trough are yet to yield positive result, and the recorded death of critical explorers including some scientists from the University of Maiduguri. So the question is, why is it difficult for the Federal Government to learn a lesson from this?
Obiene who is also a Community Development Consultant based in the Niger Delta, said Nigerians need social justice and not further wastage of scarce resources, diversion of economic planning and attention by the Federal Government.
In his words, "It is said that the Federal Government needs funds to increase Nigerian workers' salary, tackle Boko Haram issue, boost power supply for better industrialisation, clean up Ogoniland, sanitise Niger Delta environment including funds to assist illegal oil artisans into modular refiners.
"Can these funds to be used for unknown oil exploration in Bauchi State be put to address the above few problems and many more confronting the suffering masses of Nigeria?"