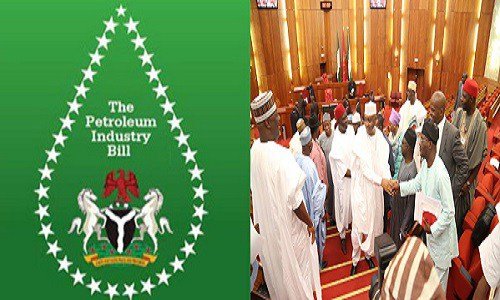 Mkpoikana Udoma
14 October 2018, Sweetcrude, Port Harcourt — Stakeholders in the oil and gas sector have said that the passage of the Petroleum Industry Bill, PIB into law, is the bedrock of foreign investments into the country.
This was part of the deliberation at the 2018 Annual Meeting of the Department of Petroleum Resources, Rig Owners and Operators, held in Port Harcourt, the Rivers State capital.
Speaking, the Chairman, International Association of Drilling Contractors, IADC, Mr. Ote Enaibe, said the non- passage of the PIB was creating fear among investors, regretting that the nation has lost several billions of dollars due to the delay in passing of the bill.
Enaibe explained that only a legal framework can pave the way for foreign direct investments to come into the industry, as investors would have the confidence to invest even for a long-term in the country's oil and gas sector.
He stated that there was no perfect bill anywhere in the world, adding that the bill should be passed while amendment on the bill could be carried out later.
According to him, "For us, the framework of the PIB is key, it is something very important that the bill should be passed so that we can start getting foreign direct investment. No international company will invest money for a long-term in Nigeria when there is no regime guaranteeing the recoveries of the funds with interest over time.
"To move forward, the Minister of Petroleum and President Muhammadu Buhari, should pass the bill the way it is, no bill is perfect, there can be amendments to an existing bill, but we need that legal framework for foreign direct investments to come into the industry in Nigeria."
The Chairman of IADC, further called for an increase in rig rate, lamenting that the NNPC forced the oil service contractors to reduce their rig rate to 40 percent, due to decline in global oil price a few years ago.
Also, the Zonal Operations Controller of DPR, Port Harcourt zone, Dr. Ibani Frank-Briggs, said the fluctuations in global crude oil price, economic uncertainty remain the major challenges facing the oil and gas industry in the country.
Meanwhile, the Business and Government Relations Manager, Shell Petroleum Development Company of Nigeria, Mr. Ighomino Onokpite, said the summit is a platform for stakeholders to discuss the challenges in the sector as well as proffer solution that would help the industry move forward.
Onokpite, also stated that the fluctuations in the global oil price were affecting the activities in the industry, adding that the situation was beyond the control of the oil companies.