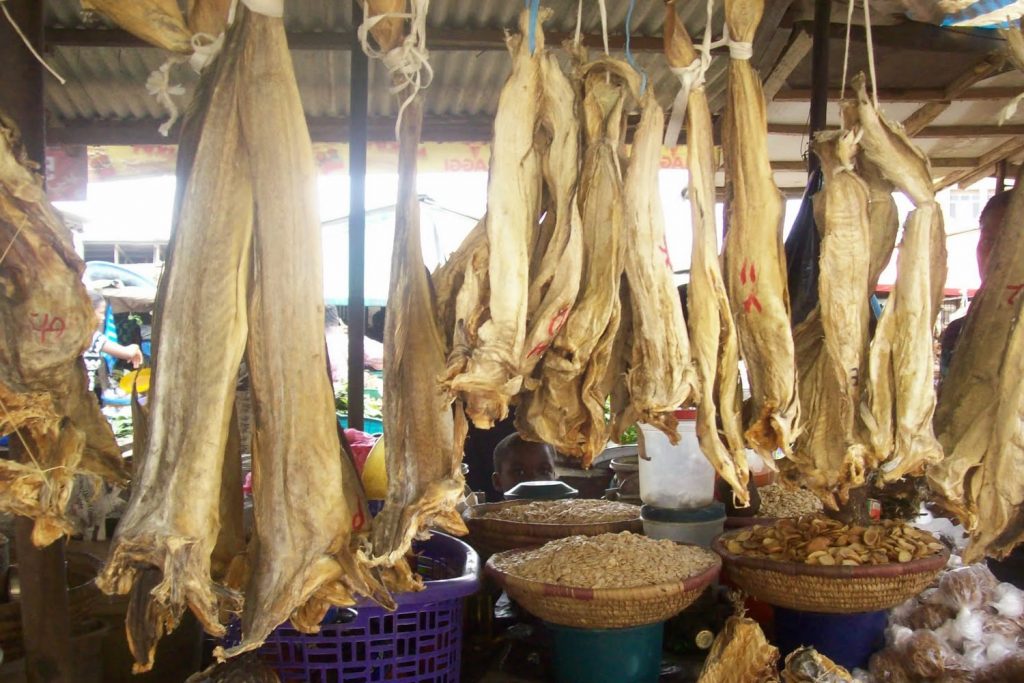 Vincent Toritseju
Lagos — The Norwegian stock fish exporters and Nigerian importers are currently groaning following the suspension of shipping services to Nigeria for four weeks by Mearskline, a development that negatively impacts trading activities between Norway and some West African countries.
Speaking on the development, Mr. Trond Kostviet, African Director of the Norwegian Seafood Council said that stock fish exporters in Norway are already very apprehensive over the development.
Kostveit also expressed concern as to what may have informed such a decision that could jeopardize the businesses of people at risk.
In a electronic mail, one of the managers of Maerskline, Kostveit described the decision as unfortunate for many importers whose containers were already on their way to Nigeria.
Kostveit in his mail dated October 20, 2020 noted that the product will lose its quality and taste if the shipment were delayed for any reason.
Part of the mail reads: "We have heard from the Norwegian exporters of Stock fish that Maerskline will suspend all shipping to Nigeria in November.
"This is unfortunate for the many containers of stock fish that are their way to Nigeria for the end of year season that is very important for the Nigerian importers.
"The quality of the fish may also be affected by the prolonged transit period."
A Port Harcourt based Stock fish importer who refused have his name in print said that a similar situation happened last year and he lost over N150million to Measrkline's action of suspending shipping services to Nigeria.
He however threatened to take legal action against the shipping company if the same thing repeats itself disclosing that his over N400million investment is currently at stake.
He explained that Mearskline gave November 15th as the date of the arrival of the first shipment of two out of four containers of stock fish adding the date has been changed to December 29th 2020.
The importer told Vanguard Maritime Report that the new arrangement was not acceptable to him adding that any change in the Contract of Carriage will lead to legal action against Mearskline.
Reacting to the development, a fishery Consultant, Mrs. Abiodun Cheke disclosed that the decision to suspend shipping of stock fish to Nigeria for the next four weeks has dire consequences on trade and investments by importers warning that if that decision was not reversed, it could culminate in loss of money.
Cheke said: "The consequence is that the goods and products paid for will be excessively delayed before arriving Nigeria, this will culminate in loss of money and valuable time of sales for the importers.
"Stockfish and stockfish heads are perishable goods with expiry shelf life (especially if contaminated with sea water and poor storage en-route Nigeria) and keeping them in Algiers/Spain for four weeks before further shipping to Nigeria will lead to spoilage and this will also affect the importers and the consumers.
"Also for the importers whose permit to bring in it in will expire in December 2020 and this will lead to them being penalized by the relevant government authorities for not keeping to the time-line of bringing in the goods.
"Also, legally, Maerskline has not been seen to be transparent in their reaction to the issue. For example, how do you keep peoples' product that they have been paid to ship the products to Nigeria within a specified period and they are now keeping it in another country without giving the customers or owners of the goods an opportunity to use another shipping line."