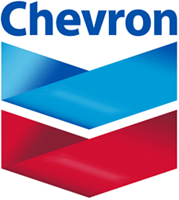 09 August 2014, News Wires – Two supermajors in Iraqi Kurdistan are reportedly evacuating staff as the radical militants of the Islamic State advance in the autonomous region towards its capital Erbil.
Chevron confirmed it was pulling staff as IS militants pushed to within about 40 kilometres of the region's capital Erbil.
"We are closely monitoring the situation," a Chevron spokesman said. "We have reviewed the business critical expatriate positions and as a consequence made a reduction in the total numbers of expatriates in the region."
Industry sources told Reuters that Exxonmobil was evacuating staff on Thursday amid the militant push.
ExxonMobil said it does not comment on security matters.
Both companies have been drilling and testing new wells in the region. Chevron said recently that it was "very encouraged" by initial Kurdistan well results.
Kurdistan has been a beacon of relative stability in a county that has splintered as the influence of IS has grown. But advances by IS this week has brought new fears to the region.
Explosions rocked the oil town of Kirkuk on Thursday and IS was reported to have captured the town of Qaraqosh in Nineveh province after the withdrawal of Kurdish forces.
Marathon Oil said in a statement that all of its employees are currently accounted for but evacuation is under consideration if the security situation worsens, Reuters reported.
Meanwhile, shares of Kurdistan-focused companies like Gulf Keystone Petroleum, Genel Energy and DNO plunged by double digit percentages on Thursday as the security situation worsened.
– Upstream