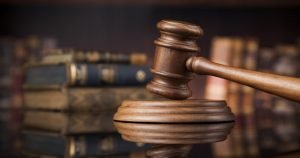 29 August 2018, News Wires — A Swiss court accepted a plea bargain on Tuesday from a former employee of energy trader Gunvor Group in relation to an investigation into corruption in Congo Republic and Ivory Coast, the former employee's lawyer said.
The court confirmed the decision.
The court's approval opens the possibility for the former employee, known as Pascal C, to testify against others at Gunvor. Pascal C will not serve any prison sentence or pay a fine.
Prosecutors are pursuing parallel investigations related to Gunvor's Congo dealings, including into the company as a whole for "possible organizational shortcomings".
The deal, called an "accelerated proceeding" under Swiss law, relates to a money-laundering investigation that began in 2011. The following year, Gunvor accused Pascal C of fraud and embezzlement relating to the firm's Congo dealings, and fired him.
As part of the deal, the former employee admitted paying bribes to officials in the two countries to secure oil deals but said his colleagues were aware of the transactions and recipients.
"Gunvor acknowledges the conviction of its former employee against whom it filed a criminal complaint in 2012, where it was seen that he unlawfully directed funds to himself and another individual," a Gunvor spokesman said.
"Gunvor wholly rejects the possibility of a conscious and desired involvement of any other employee or executive."
The Office of the Attorney General of Switzerland declined to comment.
Earlier this month, Gunvor called the procedure "one-sided" and said the firm had been unable to defend itself.