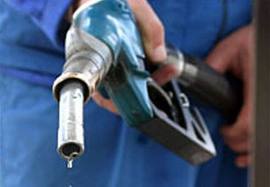 08 January 2017, Dar Es Salaam – Diesel and kerosene prices have fallen by Sh66 and Sh37 a litre respectively.
But the petrol price rose slightly — by Sh0.10 a litre — yesterday, the Energy and Water Utilities Regulatory Authority (Ewura) announced.
Wholesale prices of diesel and kerosene have respectively decreased by Sh66 and 37 a litre.
"These changes have been caused by changes of prices of petroleum products in the world market," reads an Ewura statement.
According to the statement, there will be no price changes in Tanga Region due to the fact that no new consignment of oil was received there port last month.
"In line with the prevailing sector legislation [Petroleum Act 2015, section 166], prices of petroleum products are governed by the law of supply and demand. Ewura shall continue to encourage competition in the sector by making available pricing information."
The Petroleum Act, Cap 392 and the Ewura Act Cap 414 mandate the authority to regulate the downstream petroleum sub-sector in Tanzanian mainland.