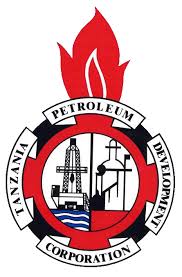 29 August 2016, Dar es Salaam – As the government embarks on gas extraction, Tanzania Petroleum Development Corporation (TPDC) has assured the public that all safety measures are seriously observed in the exploration and extraction of gas and oil across the country.
The TPDC Director of Exploration and Development, Mr Kelvin Komba, said yesterday that the body believes in zero fatality in both gas and oil extraction.
"TPDC is very serious on health, safety and environment. We cannot allow any company or any process to take place without considering such key issues.They are everything to us," he said.
He added that TPDC makes sure all exploration companies and its officials adhere to the Environment Management Act, 2004. "TPDC conducts its activities by taking into account the Environment Management Act, 2004.
Whoever violates the law faces legal action immediately," he said.
He said his office is looking forward to asking the Ministry for Agriculture, Livestock and Fisheries to conduct studies and give results regarding claims that fishermen no longer get enough fish along areas where gas projects are located.
However, what I understand is that gas extraction activities are taking place about 100 kilometres offshore where most of our fishermen do not reach," he noted.
TPDC Communication Manager, Ms Maria Msellemu, said her office has been conducting awareness trainings to villagers in the southern regions.
According to Ms Msellemu, TPDC offers learning materials prepared in simple language.
The upshot is to enable everybody to understand issues regarding gas exploration, extraction, its importance to the country's economy, measures to be taken during extraction and other things of such nature. "We are doing all these because we value safety, health and environment.
Our focus now is in the Southern regions, but we are also eying the Northern Lake Zone regions," she explained. She added that TPDC also trains journalists to ensure they manage to publish analytical reports with enough knowledge on gas and oil related matters.
TPDC has also formed at least 32 oil and gas clubs in various secondary schools. "We have formed 32 oil and gas clubs at different secondary schools in the southern regions. In Lindi for example, we have a total of 15 clubs and 17 clubs are in Mtwara," noted Ms Msellemu.
TPDC public relations officer, Mr Malik Munisi, said the body uses brochures, seminars and public rallies to pass information to the public regarding gas and oil projects in the southern regions.
"Citizens have been informed on the measures to be taken in case of any problem. We have supplied them with a hotline phone number so that they can make free calls whenever they smell or see anything unusual.