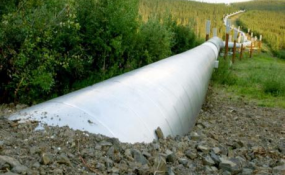 05 May 2016, Dar es Salaam – That Tanzania beat out Kenya to carry Uganda's oil to international markets owes much to economic and security concerns, but also to plans for regional integration.
Plans for a 1,410-kilometre heated pipeline from Hoima in western Uganda to Tanzania's deep water port at Tanga have been chosen to carry Uganda's oil to international markets, over the initially favoured 'northern route' through Kenya.
Heavy lobbying by international oil companies, changes in regional politics and Kenya's fragile security situation seem to be major reasons behind Kampala's change of heart. But by engaging a member long seen as a hindrance to integration efforts, a cross-border project with Tanzania could also help spur the development of the East African Community (EAC).
How the Kenya deal fell through
On 10 August 2015, the presidents of Uganda and Kenya publically agreed to jointly develop a pipeline, depending on Kenya meeting a number of conditions. The choice of the 'northern route' via Hoima-Lokichar-Lamu was portrayed as a contribution towards closer East African integration – a key political goal of Uganda's President Yoweri Museveni.
The proposed pipeline was also politically important for Kenya's government, as it would have helped to justify the huge $25 billion cost of the Lamu Port-South Sudan-Ethiopia Transport Corridor (LAPSSET) development – a flagship project for Kenya's President Uhuru Kenyatta, holding increased significance in a pre-election year.