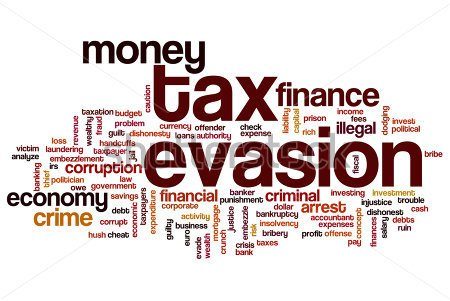 Mkpoikana Udoma
30 November 2017, Sweetcrude, Port Harcourt — The Federal Inland Revenue Service, FIRS, has shut down Delmar Petroleum Limited and nine other firms in Rivers State for failing to pay their tax worth million to the Federal Government.
The affected firms, according to FIRS, have failed to remit their Value Added Tax, VAT and Company Income Tax, CIT, to the Federal Government for periods ranging from four to five years respectively.
The FIRS enforcement team led by Mr. Bukar Gana, with warrant of destriant from the Chairman of the service, Mr. Babatunde Fowler, had landed in the state on to clampdown on the erring companies.
The team between Monday and Tuesday had closed seven firms, ranging from petroleum companies, shipping firm and hotels in the state upon resumption of duty, but shut three more on Wednesday bringing the number of affected firms sealed in the state to 10.
Gana maintained that FIRS had served several correspondences of the tax liability on the firms, but expressed concerns that the firms had failed to respond.
The team sealed off the premises of West Atlantic Shipyard in Federal Ocean Terminal in Onne, Eleme Local Government Area of the State.
According to FIRS, "This was based on the firm's failure to clear $1,425.00, and £800, 580.00. tax liability for 2009-2014 years of assessment, Withholding Tax."
Similarly, the team closed down Delmar Petroleum Company Limited at 24B Rumuola Road, Port Harcourt for their inability to remit N198.15 million tax liability for Company Income Tax for 2013-2016 years of assessment.
Also, Southern Pride Hotel, Rumuodumaya in Port Harcourt was sealed over N18 million tax debt meant for 2011-2016 years of assessment.
The team sealed Tiptop Resources Resort Limited for failing to remit N17.8m VAT for the period between 2011-2016.
Linjo Investment Limited was sealed for not paying the sum of N22 million meant for the 2014-2015 years of VAT assessment.
In the same vein, the team shut down operations at BMA Nigerian Limited located on No 7 Bolo Street, Port Harcourt, for owing N69.2 million for 2012-2015 years of VAT assessment.
The team further effected enforcement on Tiffany Hotels and Towers at Airport Road. The hotel was closed over tax liability of N17.8 million for 2011-2016 years of VAT assessment.
Gana had sealed off Randolph Hotels and Resorts located on number 101 Old Aba Road over N41.032 million tax debt.
Gana noted that N41,032 million being the amount of tax leveled by distress was for 2014-2015 year of assessment, adding that every negotiation should be made to the appropriate quarters.
Yesterday, Sasun Hotels Limited in Trans Amadi, Port Harcourt was also sealed over failure to remit N149,685,098.00, meant for 2012 till 2016 year of assessment for Company Income Tax and VAT.
The team also sealed off Titie Hotels at Trans Amadi for tax debt of Seventeen million, Eight hundred and Twelve thousand, five hundred Naira (N17.81m) for 2011-2016 years of assessment.
Although the management of the hotel claimed that they have hitherto written to FIRS that the place has not been in operation for over four years as a result of poor state of road network in the area.
Responding, Gana rebuffed the statement, saying, "But there is no letter to show that the objection has been valid. But the company has been owing since 2011 even before the bad road incident from 2014."