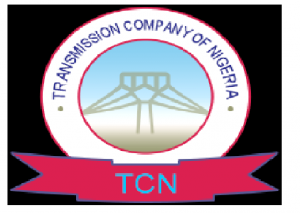 Oscarline Onwuemenyi
17 April 2018, Sweetcrude, Abuja – The Transmission Company of Nigeria (TCN) has made giant steps at improving the quality of power being supplied to residents in some parts of the Federal Capital Territory (FCT) when it commissioned a 60MVAR Capacitor Bank at the Apo 132/33KV substation in the FCT.
The communities to be affected include Apo, Guzape, Garki, Lugbe, Asokoro, and some parts of Central Area.
The Minster of Power, Works and Housing, Mr. Babatunde Fashola, during the commissioning, made it known that the project was geared at improving quality of power to communities in the FCT.
Fashola noted that the provision of the facility was part of the implementation of incremental power programme of the Federal Government.
He noted that, "We are here because we promised incremental power, we have improved the quantity that is available. We have improved the quantity of power that is being transported. We have improved the quantity of power that is being distributed, but our work is not finished.
"It is one thing to have power, it is another thing for the quality of the power to be good and today we came to address the quality of power. Our population has grown over the last 20 years without a commensurate expansion in the services that we have installed, and that is partly why you experience issues like low voltage, load shedding and other issues.
"Today, we added a capacitor bank here which will help to increase and improve the quality of power by improving the voltage. Voltage is critical not only to general safety but also to quality of life and cost," the minister added.
The installation of the power capacitor bank was necessitated by the on-going transmission rehabilitation and reinforcement of power infrastructure to improve wheeling capacity at the interface level with DisCos.
The installation was done by the Japanese International Cooperation Agency (JICA) through a mutual agreement with both countries involved.
Fashola explained that, "This project is part of the change for a better Nigeria, the president need partners and one of the partners is the Japanese government represented in Nigeria by JICA," Fashola explained.
Earlier, the Managing Director of TCN, Mr. Mohammed Gur-Usman, said the project was one of many the company had undertaken under the collaboration component of the incremental power project.
He said the Apo sub-station capacitor bank was done jointly with another capacitor bank in Keffi, adding that the Keffi component had 25MVAR as capacity value, while Apo has 60MVAR.
"JICA is supporting us with a loan that will help us increase transmission capacity between Lagos and Ogun States to more than 1,000MW," Gur-Usman said.