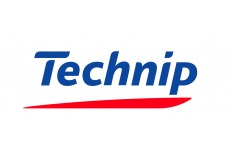 18 April 2014, News Wires – Technip has won yet more work for Total's Kaombo project off Angola after landing a large umbilicals contract.
The French contractor has been handed a lump-sum deal for the engineering, procurement and fabrication of 120 kilometres of umbilicals for the development in Block 32.
Total has handed the contract to a consortium composed of Angoflex and Duco. However, the former is a joint venture between Technip and Angolan state oil company Sonangol, while the latter is a 100% subsidiary of Technip.
Sonangol holds 30% in Angoflex with the French player retaining the balance.
The majority of the umbilicals will be built at the Angoflex plant in Lobito, Angola, with the project managed from the UK by Duco.
Work will start immediately with the first umbilicals set to be delivered in 2016. The contract should be completed in 2017.
Technip did not put a precise value on the deal but said it is somewhere between €250 million ($345.42 million) and €500 million.
Total reached a final investment decision on its $16 billion ultra-deepwater project earlier this week. With a planned production capacity of 230,000 barrels per day, the 59-well development programme will develop an estimates reserve of 650 million barrels.
On Wednesday, a consortium of Technip and Heerema Marine Contractors won the $3.5 billion engineering, procurement, construction and installation and pre-commissioning deal for subsea umbilicals, risers and flowlines for Kaombo.
Upstream reported in early March that the partners were in line for the monster award.
Work will include the engineering, procurement, fabrication, transport and installation of 18 rigid risers, about 300 kilometres of pipeline and a number of subsea structures.
The agreement covers the transport and installation of about 115 kilometres of client-supplied umbilicals, manifolds, well jumpers and flying leads.
Engineering work will start straight away in France, the Netherlands and Angola with most of the offshore installation scheduled for 2016 and 2017.
Also on Wednesday Italy's Saipem was confirmed as the winner of two contracts totalling more than $4 billion for Kaombo.
The contractor is to provide two converted turret-moored floating production, storage and offloading units for the French supermajor's project.
That engineering, procurement, installation and commissioning (EPIC) deal alone is worth more than $3 billion, with Saipem also landing a $1 billion operations and maintenance contract at the development.
Upstream reported last month that Saipem was leading the race against Japan's Modec for the EPIC deal.
The two FPSOs will each have oil-treating capacity of 115,000 barrels per day, water injection capacity of 200,000 bpd and 100 million cubic feet of gas compression capacity. They will also have storage capacity of 1.7 million barrels.
Topsides fabrication will take place at Saipem's Karimun Island yard in Indonesia, with tanker conversion and topsides integration to take place at an unidentified shipyard in the Far East.
The first FPSO unit will be operational by the first quarter of 2017 and the second unit by the second quarter of the same year.
The $1 billion operations and maintenance deal runs for seven years.
On Tuesday Aker Solutions secured a lucrative Nkr14 billion ($2.3 billion) contract to deliver the subsea production system for Kaombo.
The Norwegian engineering giant also set up a joint venture with Angolan contractor Prodiaman Oil Services to supply equipment under the contract, as well as future subsea deals, in line with the Luanda government's local content requirements.
Aker will provide 20 subsea manifolds and 65 vertical subsea wellsets, as well as associated controls, workover and tie-in systems, for the project, about 150 kilometres off Angola.
Kaombo North will produce from about 35 subsea wells on the Gengibre, Gindungo and Caril discoveries, with the Cola find being a potential future satellite.
Kaombo South will tap the Mostarda, Louro and Canela finds via about 29 wells.
The nearby Salas discovery may be tied back to this floater.
Project sanction was originally due last year but was delayed when Total and Sonangol told contractors to come up with cheaper solutions after rejecting their initial budget-breaking commercial bids.
Oil will be offloaded into shuttle tankers for export, with gas piped to the Angola liquefied natural gas plant at Soyo.
Total has a 30% stake in Block 32 and is currently partnered by Sonangol with 20%, China Sonangol International with 20%, ExxonMobil with 15%, Marathon Oil with 10% and Galp on 5%.
Marathon's planned sale of its stake to Sonangol for $590 million is due to be finalised shortly.
– Upstream