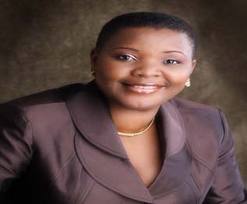 Kunle Kalejaye
11 December 2012, Sweetcrude, Lagos – There are indications that the current fuel scarcity in Nigeria may not get into the yuletide season as Techno Oil, a major player in the downstream oil sector#, is expected to discharge 60,000 metric tonnes of petrol before Christmas.
This is expected to complement supplies from the Nigerian National Petroleum Corporation, NNPC, within the period.
The company which is currently discharging 10,000MT of petrol from its Kirikiri depot also confirmed that the nation's most strategic pipeline, system 2b, currently on shut down would be up and running well ahead of the yuletide.
Executive Vice Chairman of Techno Oil, Mrs. Nkechi Obi, disclosed to newsmen that PMS is currently available in the company's depot and would be made accessible to the public.
"We are currently discharging 10,000 metric tons of PMS from our allocation and between now and December we will have discharged 60,000MT."
She however pleaded with the Federal Government to expedite payment of subsidy claims to companies that were indicted in the subsidy scam.
It was earlier reported that a total of 24 vessels, out of which 15 are laden with the premium motor spirit (PMS) commonly known as petrol, bearing a combined total of 483,343 metric tonnes (about 638 million litres) were awaiting berth at the Lagos Pilotage District, LPD.
According to shipping statistics released by the Nigerian Ports Authority, NPA, out of the number of vessels, four are laden with JET A1 (aviation fuel), two with dual purpose kerosene, DPK, while one each are laden with base oil, ethanol and containers.
It would also be recalled that oil marketers had pointed out that the present fuel scarcity might continue because the Nigerian National Petroleum Corporation is supplying the product to only six out of the 50 depots in Lagos.